When:
September 21, 2018 @ 6:00 pm – 7:30 pm
2018-09-21T18:00:00-07:00
2018-09-21T19:30:00-07:00
Where:
Oro Valley Council Chambers
11000 N La Cañada Dr
Oro Valley, AZ 85737
USA

LD 11 State Senate clean elections debate between former Republican House  Rep. Vince Leach and Democrat Ralph Atchue.  Atchue ran for this seat previously in Nov. 2016 and lost to Republican LD  11 Senator Steve Smith.  (Smith ran for CD 1 in 2018 and lost that bid, so this is an open seat). Green Party candidate Mohammad Arif is also seeking a Senate seat.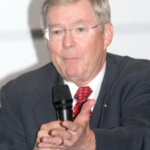 LD 11 House debate between Republicans Rep. Mark Finchem and Bret Roberts vs. Democrats Hollace Lyon and Marcela Quiroz. Finchem was elected to his seat in Nov. 2014 (2 terms) and  Roberts is a political newcomer. Lyon ran for this same seat in Nov. 2014, and Quiroz is a political newcomer.