by Carolyn Classen, blogger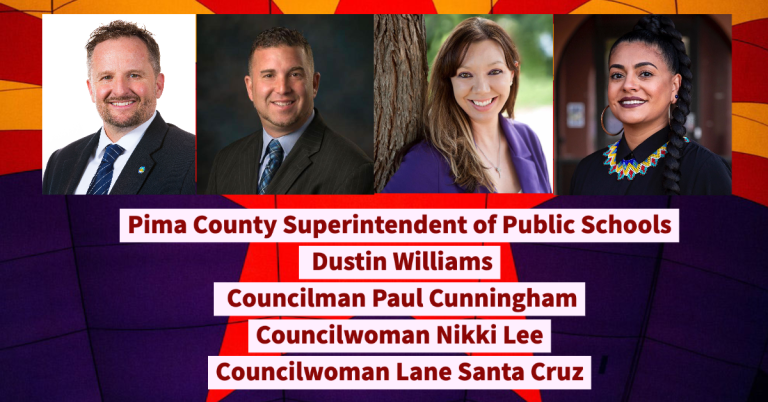 Pima County Superintendent of Public Schools Dustin Williams, Councilman Paul Cunningham, Councilwoman Nikki Lee and Councilwoman Lane Santa Cruz
Our guests this month will discuss the highlights of their current terms so far, and their upcoming re-election campaigns.
The Tanque Verde Valley Democratic Club presents speakers of interest to Democratic voters on the second Saturday of every month.
Sign up for our mailing list to receive meeting announcements: http://eepurl.com/gpRv1j
To join the Tanque Verde Valley Democratic Club please email your name, address, telephone number and email address to Beth Isabelle (bethisabelle@gmail.com).
Carolyn's note:  Superintendent Dustin Williams is not up for re-election till 2024.  Tucson Councilmembers in Wards 1, 2 and 4 are up for re-election.  Cunningham (Ward 2)has served over 3 terms, and Lee (Ward 4) & Santa Cruz (Ward 1) are in their first terms. They will all likely face opponents in the primary and general elections, with the deadline for nomination petitions due April 3.