When:
January 23, 2017 @ 12:00 pm – 1:30 pm
2017-01-23T12:00:00-07:00
2017-01-23T13:30:00-07:00
Where:
Dragon's view restaurant
400 N Bonita Ave
Tucson, AZ 85745
USA

Tim Sultan works for SolarCity and will be leading a discussion on the benefits of rooftop solar.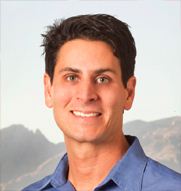 "Sultan ran in the 2010 election for Arizona House of Representatives District 28. Sultan was defeated by Steve Farley and Bruce Wheeler in the Democratic primary election on August 24, 2010." (from Ballotpedia). Also running in that primary were Ted Prezelski and Mohur Sidhwa.
"Tim Sultan is a native Tucsonan and has served on the staff of Sen. Dennis DeConcini (D-AZ), Gov. Janet Napolitano, and Speaker Nancy Pelosi (D-CA).  Tim lived in Spain for two years, earned an MBA from Thunderbird, and spent ten years doing business in 30 countries.
A casualty of the dotcom collapse in Silicon Valley, Tim joined the staff of his local congresswoman in San Francisco, Nancy Pelosi.  Nancy inspired Tim to apply to the John F. Kennedy School of Government at Harvard.  While at the Kennedy School, Tim served as Student Body President, and defeated Larry Summers, Harvard University President, to reinstate a Loan Repayment Program that affected hundreds of students.  In 2004, Tim ran in a Democratic Primary for Congress in CD8
Tim has worked at 
SolarCity in Tucson since 2015.  In 2016, Tim worked on a ballot initiative with Kris Mayes supporting solar in Arizona.  Last month Tesla acquired SolarCity, and this month the Arizona Corporation Commission voted to change Net Metering rules to give solar customers reduced savings.  Find out how to get net metering grandfathered for 20 years during Tim's talk at DGT."
The Democrats of Greater Tucson's meeting is held each Monday (except holidays) at 12 noon in a luncheon setting at Dragon's View Restaurant. There is a required nominal charge of $3.50 for a beverage. An optional buffet lunch is available for just $10.00 that includes beverage and dessert. Both prices include tax and tip. Credit and Debit Cards are accepted, but will incur a $2.00 processing fee that is added to the price of your meal.