When:
July 11, 2016 @ 12:00 pm – 1:30 pm
2016-07-11T12:00:00-07:00
2016-07-11T13:30:00-07:00
Where:
Dragon's View restaurant
400 N Bonita Ave
Tucson, AZ 85745
USA

Cost:
$10 Chinese buffet cash, $12 credit/debit, $3.50 drink only
Three seats on the Arizona Corporation Commission are up for election this year. Two Democrats running are Tom Chabin and Bill Mundell.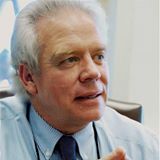 "The Coconino County Board of Supervisors appointed Tom Chabin to the legislature (District 2) after Representative Ann Kirkpatrick resigned to run for Arizona's 1st Congressional District. He was in the legislature from 2007-2012.
Mr. Chabin served two terms on the Coconino County Board of Supervisors, seven years on the Coconino County Planning and Zoning Commission and three years on the Tuba City Public School Board.  http://www.tomchabin.com/
"Mr. Mundell has been in private practice as an attorney in Chandler, Arizona since 1977. He also served as Presiding Judge of the Chandler Municipal Court from 1980 to 1986 when he resigned as judge to run for the Arizona House of Representatives.
Mr. Mundell was first elected in 1986 and served as a member of the Arizona House of Representatives from 1987 to 1992. As chairman of the House Environment Committee, he sponsored numerous pieces of legislation protecting Arizona's environment, including the state's first recycling law and a law preventing Arizona from becoming the nation's dumping ground for hazardous waste. During his tenure at the legislature, he was voted "One of Arizona's Top 10 Legislators."
http://www.billmundell.org/