When:
February 27, 2017 @ 12:00 pm – 1:30 pm
2017-02-27T12:00:00-07:00
2017-02-27T13:30:00-07:00
Where:
Dragon's View restaurant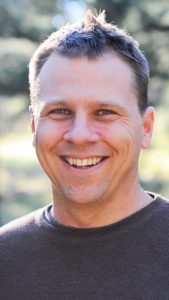 Tronsdal, owner of Canyon Fence Company, is making his first run for office. His press release when he announced on 1/5/17:
"Today, I am pleased to announce my candidacy for Tucson City Council. As a council member, I will be a partner who will work hand-in-hand with the community in order to find effective solutions to the many challenges we face. Recently, Tucson has seen positive momentum under the leadership of the current City Council and outgoing Councilmember Karin Uhlich, but there is still much to do. We must continue to build on our economic growth, improve public safety, and ensure the concerns of our residents are heard, respected, and addressed. As a community volunteer, business owner, and long-time resident of the Ward, I am confident I can be an effective advocate for all of Ward 3 on the Tucson City Council."
Tom has called Tucson home for over three decades. He is a graduate of Salpointe Catholic High School and the University of Arizona. He then went on to earn a law degree from the University of Kansas before returning to Tucson and settling in Ward 3 in 2001.
As a passionate community leader who is committed to improving the lives of Tucson residents, Tom dedicates extensive time to volunteerism and has served on multiple boards including the Prince Salvation Army, City of Tucson Parks and Recreation Commission, City of Tucson Small Business Commission, as well as his neighborhood association. In recognition for his service, Tom was recently awarded the Alumni Service Award for Outstanding Humanitarian Efforts from Salpointe High School.
Inspired by his own son, Tom founded The Great Pumpkin Race, one of the largest 5k races in Tucson, which raises funds to support causes focused on neurological conditions. He currently serves on The Abbie School Board of Directors, Arizona Center for Autism Board of Directors, and the Arizona Hydrocephalus Association Board.
Tom Tronsdal and his wife, Amanda, have been residents of Ward 3 for the past 15 years. Their son, Mac, is a 6th grader at The Abbie School. As the owner of the Canyon Fence Company, Tom employs 26 people serving Southern Arizona.
Website in progress. Please visit Tronsdal for Ward 3 Tucson City Council on Facebook for campaign updates. @TomTronsdal
Thomas Tronsdal
Canyon Fence Company
850 E. 36th St.
Tucson, AZ  85713
O: (520) 623-4800
C: (520)861-8602
Who's running so far: http://www.tucsonweekly.com/TheRange/archives/2017/01/05/ward-3-tucson-city-council-candidate-pool-is-filling-up.  (Paul Durham former Chief of Staff for Ward 6 Counciwoman Nina Trasoff; Middle school teacher Felicia Chew; business owner Tom Tronsdale of Canyon Fence Co., and Libertarian Julian Mazza).