Today is Primary Election Day.  If you have not already voted — and why haven't you? — get yourself to the polls and VOTE! Many races will be decided in the primary, there is no waiting until November in many races.
VOTING HOURS
Polls will be open from 6 a.m. to 7 p.m. Tuesday.
FIND YOUR POLLING PLACE
Check your local County Recorder's web site. You can find your polling place location and check your voter registration status on the Recorder's web site. You may vote only at your assigned polling place.
ID REQUIRED AT THE POLLS
Your driver's license is enough if your address is current. Find a list of other acceptable ID from your County Recorder's web site. Here is the list from the Pima County Recorder's Office.
INDEPENDENT, NO-PARTY VOTERS
Independents may vote in this election by requesting one party ballot — Democrat, Green, or Republican — at the polling place.
MAIL-IN BALLOTS
If you still have an early mail-in ballot at home, you can drop it off at a polling place without waiting in line. MAKE CERTAIN THAT YOU SIGN AND DATE THE ENCLOSED BALLOT ENVELOPE before dropping it in the ballot box. DO NOT mail your ballot.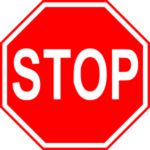 WARNING: A Judge recently upheld Arizona's law barring collection of mail-in ballots in Arizona. You or a caregiver can deliver the mail-in ballot of a family member living in your household. But that is all. Do not attempt to deliver the ballot of anyone else. A violation of the law is a felony punishable by six to 18 months in jail.
If you previously mailed your ballot, you can check online at your local County Recorder's web site to see whether your early ballot has been processed.
CALL FOR VOTING INFORMATION
If you have any questions, call your local County Recorder's election hotline.
Here in Pima County: Pima County Elections Department: 520-724-6830.
---
Support volunteer citizen journalism at the Blog for Arizona with a donation today. Your secure contribution keeps the Blog online and sustains a free press in Arizona.
---