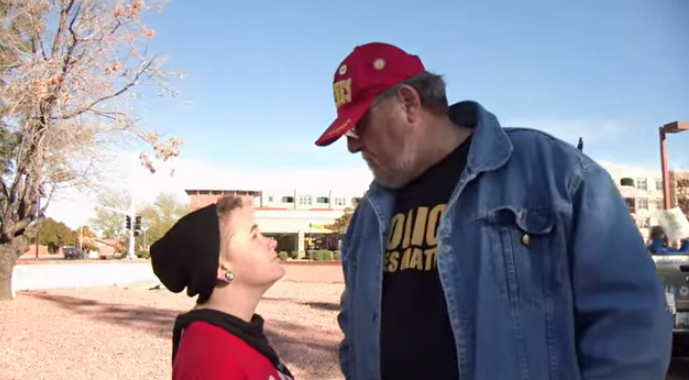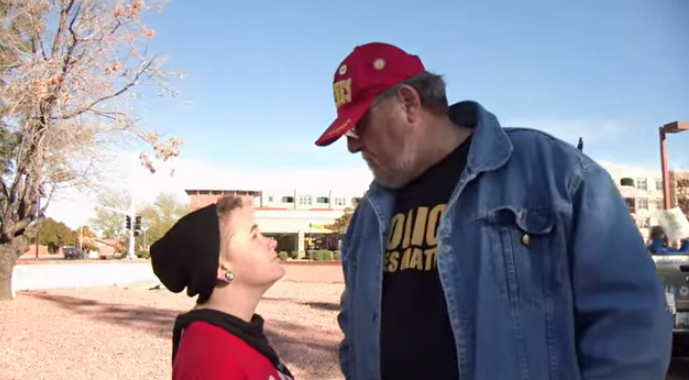 Phoenix videographer Dennis Gilman likes to be where the action is– with his video camera.
This past Saturday, January 17, Gilman and his camera were in Scottsdale for a rally in support of Scottsdale police, who "have a worse record than Ferguson when it comes to arresting minorities. They are also pretty famous for killing unarmed people. Besides the damage it has done to many families, it has cost Scottsdale tax payers plenty," according to Gilman.
For the most part, Scottsdale police stood idly by as pro-police protesters used physical threats, name-calling, and bullying in an attempt to shut down counter protesters and stop Gilman from filming. Video after the jump.