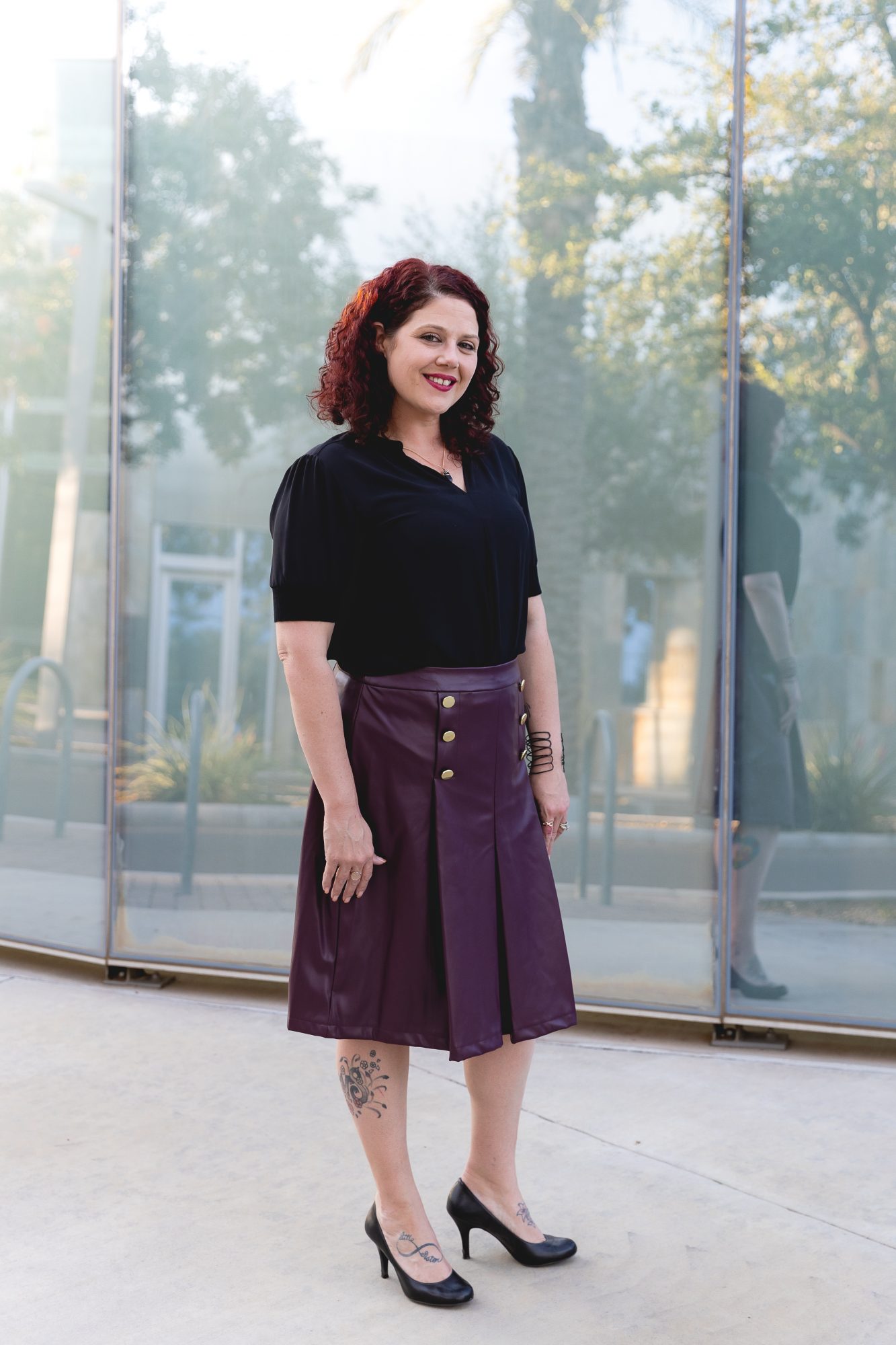 Amanda Steele wants to help teachers and all current and future students in TUHSD.
A community activist and parental advocate for students with disabilities and public schools, the speech therapist and President and Co-Founder of EPIC Disability Advocacy has declared her candidacy to serve on the Tempe Union High School Governing Board.
Rightfully believing that those with disabilities deserve to lead full, dignified, and safe lives, she pledges, if elected, to:
"Advocate for the most vulnerable, while bringing innovative ideas and suggestions that would benefit ALL students."

"Be a strong supporter of teachers and believe that ALL teachers need access to resources, tools, and supports that benefit ALL students." 

"Help provide students the resources and tools to access the best options for their post-secondary opportunities. Everyone should graduate knowing what's available to them after high school."
Ms. Steele graciously took the time to discuss her candidacy for the Tempe Union High School Governing Board.
The questions and her responses are below.
What are at least two reasons you want to run for the Tempe Union High School District Governing Board?
"I am a mom to a recent graduate. His time in Tempe Union was not met with positive experiences. However, it was met with some pretty wonderful educators and administrators open to listening to me, inviting me into collaborative opportunities.
I appreciate being invited to conversations, but know that to have the discussions that are needed, a higher-ranking position needs to be had. I know my voice as a former parent and community member is not enough to shake the branches within the district that are often not considered. I want to do just that.
As a board member, I come with an accessibility lens that we can use to understand how different aspects affect individual learners and how to better support the educators. I strongly believe all Tempe Union students should have access to the resources and tools to prepare them for their post-secondary opportunities.
I want to prepare our next generation of workers as a board member. I will seek inclusive opportunities for businesses and students to work together, to prepare for a sustainable and equitable future."
Please tell the reader, what are at least two qualifications you have to serve on the school board?
"I have been actively engaged with the district for the last eight years. Initially working with Mountain Pointe to support the special education population. Over the last few years, I have sat on several committees at the district level. I have contributed to a strong school community through district initiatives, speaking up at board meetings and leading events that highlighted the love I have for the district such as #ChalkinItUpWithLove.
I have also completed candidacy training through the Leading for Change program, a local non profit dedicated to training the next generation of forward thinking leaders."
If elected, what are at least two education related issues you would champion as a member of the Tempe Union Governing Board?
"I am an advocate for the vulnerable, my values and advocacy for the students in this district will include students often not represented in the conversation.
I value diversity, equity and inclusion. I'd like to bring an accessibility filter into a district that values the social, emotional wellbeing of their students, staff and the families supporting them. I also support community collaboration and will work to strengthen post-secondary alternative choices for our students in their own neighborhoods that suit their individual interests, abilities, and current readiness. Students need to graduate knowing their options while being supported by a community, showing them the way. 
Bringing awareness to trade schools, certificate programs and right out of school work opportunities that students can prepare for while still in high school, not every student will attend a university. I want to ensure students and their families know and have possibilities to assist in their future success."
Please describe your views on the legislature's attempts to ban certain types of books, mandate a distorted version of history education, discriminate against children in the LGBTQ community, change the funding formula public schools, and expand vouchers.
"Knowledge is power. As a mom to an oppressed individual, let me tell you, there are things that need to be taught that are currently not, I am definitely not for removing or censoring history. In fact, I am for more of it being taught.
I choose to include. As a friend, ally, and family member, to those who identify with the LGBTQ plus community. I do not support discrimination of any kind. 
Just like our very old and outdated federal poverty formula. Our education formula is no different. Our current funding is not adequate and is causing detrimental learning experiences due to lack of resources and tools that educators and students need in the classroom.
The impacts from these outdated funding formulas are forcing families to take their students out of public education. A Free and Appropriate Public Education (FAPE) comes with the protections provided through federal law and funding for programs such as the National Lunch Program, Headstart, and IDEA Special Education Grants. 
More than a million students in Arizona rely on public schools. Expanding vouchers will continue to hemorrhage the system, leaving public education at risk of being dismantled. 
As a lead advocate in #FundAZSPED, I did advocate for a cost study to address the funding formula and correct its outdated numbers to match today's economy.
The Arizona Department of Education is working on this special education formula cost study now. Collaborative conversations are needed to impact our future generation of students into becoming productive adults."
Is there anything not covered in the first four questions that you like the readers to know about you and your candidacy for the Tempe Union High School Board? Please explain. 
"Teachers are the most valuable people within our community. Their pay, support, and resources are not justified when given the responsibilities we place on them.
Bringing educators to the table, including their voices in conversations and ensuring all teachers and their support staff have equitable access to the resources within the district is a priority to me.
Educators ignite the brains of our future. Through their work, our students' potential is fostered. Placing me on the board will spark needed conversations."
Please click on the below social media sites to find more information on Amanda Steele and her candidacy for the Tempe Union High School Governing Board.
https://www.facebook.com/AmandaSteele82