By Michael Bryan
Note: This is a think piece that has been languishing in my drafts for some time. I am publishing now in order to see what, if any, feedback readers may have, not in response to any current events, although it does briefly touch upon the terrorist attack in Charlottesville in my last revision.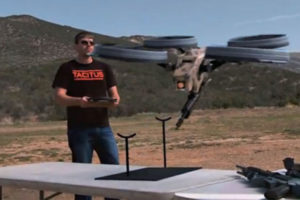 In a complete reversal of American norms before 2001, Americans have come to expect that our foreign, sub-state political foes will be dealt with by assassination. That might seem a shocking assertion, but the policy of targeted killings of those identified as enemies of the United States by drone can only be euphemized, not denied. Bush and Obama placed such assassinations at the heart of our military strategy against those groups and individuals seen as a terrorist threat to America, and regardless of who the President might be, that tool will not be disposed of unless its use is wholly rejected by Americans. Given that no great outcry or mass movement has yet denounced the continued use of drone assassination in our foreign policy, it seems very likely to continue. In fact, Donald Trump has re-authorized the CIA to carry out its own drone strikes, lowering accountability and reporting requirements in place under Obama, when only the military was empowered to carry out lethal drone operations.
Our desire for the perception of safety and demand of bold action by our leadership against possible terrorist threats has swamped any scruple we may once have held against merely murdering our geo-strategic enemies. We have always killed in war, but killing specific people, and all persons believed to be members of designated organizations, anywhere they may found, even in countries we are not hostile to, is a new thing entirely. But no modern politician will run the risk of being accused of not having done everything possible when the next mass casualty attack on American soil comes, as it inevitably will, therefore a tactic that began as an expedient use of a new technology in a crisis seems to have become the centerpiece our de facto anti-terrorism strategy.
Americans seem to have decided that extra-judicial state murder, even of some American citizens, is justified in our fight against terrorism. Despite the fig-leaf of "due process" of review within the executive branch that was constructed around the practice by the Obama administration, targeted drone strikes and so-called signature strikes on suspected terrorist activity are extra-judicial executions, pure and simple. We may hide behind the fiction that we are "at war" with some ill-defined terrorist organizations and thus those killed are "enemy combatants," and any innocents killed as a result are unfortunate "collateral damage", but this only semantics. Since we are not going invade Pakistan, or Somalia, or Yemen, or Syria, or (re-re-re-invade?) Iraq, or any of the other failing or weak states where terrorist cells might find sanctuary, in order to end the threat of these sub-state organizations pose to our security, we are going to continue to fight these "wars" with proxies, intelligence assets, and drone strikes. We will continue to make targeted killings, i.e. murder, a key component of our foreign policy.
My point is not to suggest an alternative, or even to suggest that the policy is necessarily wrong or immoral. There may be no more effective, more politically acceptable, or more morally inoffensive alternative. My point is to question what effect this will have on the evolution American political culture, and on the normative behavior of governments visa-vis their own citizens – including our own toward us.