The long winter of our discontent has finally come to an end with the start of the 2017 Major League Baseball season.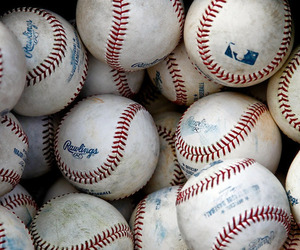 Sunday marks the "official" TV start of the season with three games, the NY Yankees v. Tampa Bay Rays, San Francisco Giants v. Arizona Diamondbacks, and the defending World Champion Chicago Cubs v. St. Louis Cardinals.
World Champion Chicago Cubs . . . I waited a lifetime to be able to say that!
Monday is the traditional Opening Day, otherwise known as the most beautiful phrase in the English language, with a full slate of games scheduled.
My 2016 Minnesota Twins were the worst team that Minnesota has ever witnessed in 56 seasons of Major League Baseball, and the worst team in Major League Baseball with only 59 wins. At least they get some high round draft picks. The Chicago Cubs made up for my misery last season.
According to Bleacher Report predictions for the 2017 season, this season's division winners should not be much different from last season: AL East: Boston Red Sox, AL Central: Cleveland Indians, AL West: Houston Astros, NL East: Washington Nationals, NL Central: Chicago Cubs, NL West: San Francisco Giants.
You know what they say about predictions: this is why we play the game. We'll see who is still standing at the end of 162 games come October when baseball's "second season" playoffs begin.