I posted about this earlier, Robert Mueller is assembling a 'dream team' of prosecutors, now Wired has an update on some additional hires. Robert Mueller Chooses His Investigatory Dream Team: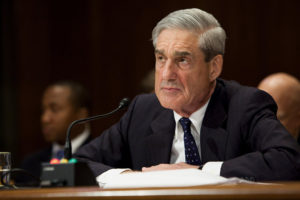 PRESIDENT DONALD TRUMP had almost certainly never heard the name Aaron Zebley before the announcement that the former FBI agent was joining the special counsel investigation into ties between Trump's campaign and Russia. But to those who have followed the arc of the bureau during the past twenty years, Zebley's is a name that underscores just how far-reaching and dogged—and potentially long—the probe will likely be.
* * *
The details of … the capture of one of America's most wanted terrorists by Zebley and Gaudin—help illuminate the makeup of the special counsel team that former FBI director Robert Mueller is assembling. It's a team that contains some of the nation's top investigators and leading experts on seemingly every aspect of the potential investigation—from specific crimes like money laundering and campaign finance violations to understanding how to navigate both sprawling globe-spanning cases and the complex local dynamics of Washington power politics.