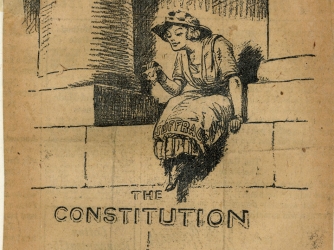 Today, January 20, 2016, President Barack Obama became our former president.
Today, Donald Trump entered the office of president with the worst approval rating ever– 40%.
For many months, different groups have been planning post-inauguration protests, teach-ins, marches, and other activism to greet the new president. (After all, many groups were alienated by him during his campaign, and we're motivated.)
On Saturday, January 21– here in Tucson and nationwide–women (and others) will be marching in solidarity with the Women's March on Washington. (Background below.) The Tucson event will start at 10 a.m. at Armory Park, and attendees will march to the main library downtown for booths, speeches and festivities. (Details here.)
The theme of the nationwide march is: "Become the soul of the nation." This is taken from a quote by Coretta Scott King, wife of Dr. Martin Luther King, Jr.
"Women, if the soul of the nation is to be saved, I believe that you must become its soul." – Coretta Scott King
We can't continue to be depressed and bitter about the election. It's time to push against the forces that want to keep us down. What better way to start the new year and the newest phase of the struggle than to march in solidarity, build community, and fight for equal rights?
To that end, I submitted a bill to ratify the Equal Rights Amendment (ERA) on January 12.