The House Ways and Means Committee on Thursday approved the House Republicans' bill to rewrite the tax code on a party-line vote. GOP tax bill clears hurdle, heads to House floor: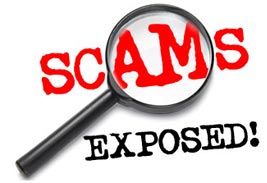 The measure — which reduces the number of individual tax rates, slashes the corporate tax rate and eliminates many deductions and credits — was approved on a party-line vote of 24-16.
The only changes made to the bill during the markup were from amendments offered by Ways and Means Committee Chairman Kevin Brady (R-Texas).
Thursday afternoon, Brady made a number of changes to the bill which included restoring the adoption tax credit, additional tax relief for pass-through businesses and higher tax rates on repatriated foreign earnings.
Republicans and Democrats argued during the markup over whether the bill would help the middle class. GOP lawmakers pointed to estimates from the Joint Committee on Taxation that showed that on average every income group would get a tax cut in 2019.
"It was established over and over again that the Joint Committee on Taxation says taxpayers at every quintile will pay less taxes under this plan," said Rep. Tom Rice (R-S.C.).
But Democrats cited Joint Committee on Taxation estimates that showed some middle-class taxpayers would still see their taxes go up, particularly in later years.
"This bill will raise taxes on the middle class. It will raise taxes on the middle class. It will raise taxes on the middle class," said Rep. Joseph Crowley (D-N.Y.).
So who is right? As one should surmise, it's not the GOP bait-and-switch tax scammers. Paul Waldman of the Washington Post reports, The GOP tax plan will raise taxes on lots of people. A new analysis shows how many.
Republicans have always been good at spin, but right now they're facing one of the most extraordinary PR challenges they've ever confronted: Can they sell a bill that raises taxes on tens of millions of Americans as a glorious tax cut for everyone?
It would be an extraordinary trick if they managed to pull it off, but distracting from the facts will be no easy task.