A White House preliminary analysis of the GOP plan to repeal and replace Obamacare shows even steeper coverage losses than the projections by the Congressional Budget Office, according to a document viewed by POLITICO on Monday. White House analysis of Obamacare repeal sees even deeper insurance losses than CBO: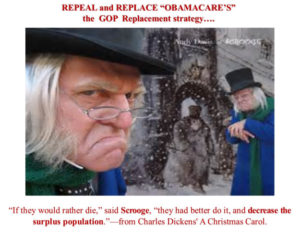 The preliminary analysis from the Office of Management and Budget (OMB) forecast that 26 million people would lose coverage over the next decade, versus the 24 million CBO estimates. The White House has made efforts to discredit the forecasts from the nonpartisan CBO.
White House officials late Monday night disputed that the document is an analysis of the bill's coverage effects. Instead, they say it was an attempt by the OMB to predict what CBO's scorekeepers would conclude about the GOP repeal plan.
"This is not an analysis of the bill in any way whatsoever," White House Communications Director Michael Dubke told POLITICO. "This is OMB trying to project what CBO's score will be using CBO's methodology."
In that case, the OMB closely approximated what the CBO analysis says using its congressionally mandated "dynamic scoring" method, which lends credibility to the CBO report, rather than discredit it. CBO was more conservative in its estimate.