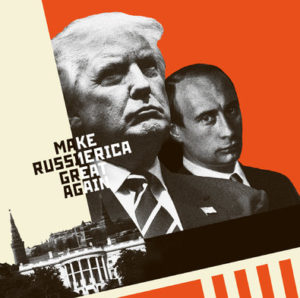 With each new revelation, Donald Trump and his campaign move the goalposts in the Russia investigation. At first there was the flat denial that anyone in the campaign had contacts with the Russians. Then the campaign had to concede, OK there were contacts with the Russians, but we did not discuss collusion. Then it was revealed that the Trump campaign did attempt to collude with the Russians to "get dirt" on Hillary Clinton, but the campaign was unsuccessful in obtaining that information, so "we're good."
Trump and his apologists appear to be unaware of "inchoate" crimes—attempts, conspiracy, and solicitation—actions that fall short of the final act of commission, but may still be a prosecutable crime.
George Papadapolous has already plead guilty for lying to the FBI about his multiple contacts with the Russians to "get dirt" on Hillary Clinton. Papadapolous reported on his activities to several senior Trump campaign officials: his supervisor Sam Clovis, then campaign manager Corey Lewandowski, subsequent campaign chairman Paul Manafort and his associate Rick Gates, and foreign policy adviser Walid Phares. Who's who in the George Papadopoulos court documents (there are additional persons not identified).