Dr. Mark Stegeman (3 term TUSD Governing board member) resigned on October 3, creating a vacancy on the TUSD Governing Board. He would have been up for re-election in Nov. 2020.  15 individuals have applied to the Pima County School Superintendent by the Oct. 24 deadline.
I've added notes in parentheses of some of the applicant's background, of those whom I know.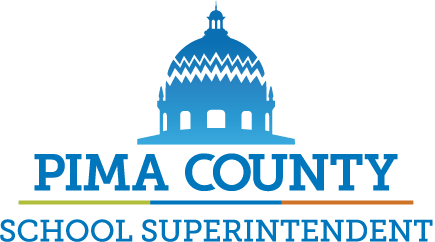 Press release from Dustin Williams, Pima County School Superintendent:
The following people successfully submitted their affidavit of qualification and candidate appointment questionnaire to the Pima County School Superintendent's Office by the 10/24/19 (5:00 pm) deadline for the TUSD Governing Board vacancy:
1) John Christopher Ackerley (former one term Republican LD 2 House Rep., physics teacher)
2) Roger Blumenthal
3) Bruce A. Burke (former 2 term TUSD Governing Bd. member, 2003 to 2010, retired atty.)
4) Debe A. Campos-Fleenor (former candidate for TUSD Board, ran in 2012 and 2014)
5) Luis Armando Gonzales (former PCC Governing Bd. member and State Senator)
6) Cristina Mennella
7) Betts Putnam-Hidalgo (former candidate for TUSD Board, ran in 2012, 2014, 2016)
8) Adam Ragan (former candidate for TUSD Board, teacher who ran in 2018, is running for TUSD Governing Bd. in 2020)
9) Joshua Reilly (former candidate for LD 10 House in 2018, as a Green Party member)
10) Raul Romero
11) Tobin Rosen
12) Peter Santaniello
13) Joel Smith
14) Luis Armando Vega
15) Charlie Verdin (former candidate for CD 2 House in 2017, as a Democrat; Secretary of Democrats of Greater Tucson)
  All applications will be thoroughly reviewed and considered by the Superintendent and Chief Deputy. Superintendent Williams will announce his appointment on or before November 1, 2019. Please review the attached press release (originally sent out on Oct. 17, 2019) as a reminder of the process."
Thanks,
Matt Stamp
Communications Director
Pima County School Superintendent's Office
_____________
Carolyn's note: The person appointed by Superintendent Williams (D) would serve a little over a year from Nov. 1, 2019 to Dec. 31, 2020, and could run for the position in the Nov. 2020 General Election.
The last vacancy on the TUSD Board was in Oct. 2011 when 3 term Board member Judy Burns died in office, leading to the appointment of Dr. Alex Sugiyama (a lecturer in the UA Eller School of Management) by School Superintendent Linda Arzoumanian (R). Sugiyama only served a year, losing his election bid in 2012. (He came in as 10th of 12 candidates in that race).  Sugiyama is no relation to me, though I share the same maiden name.