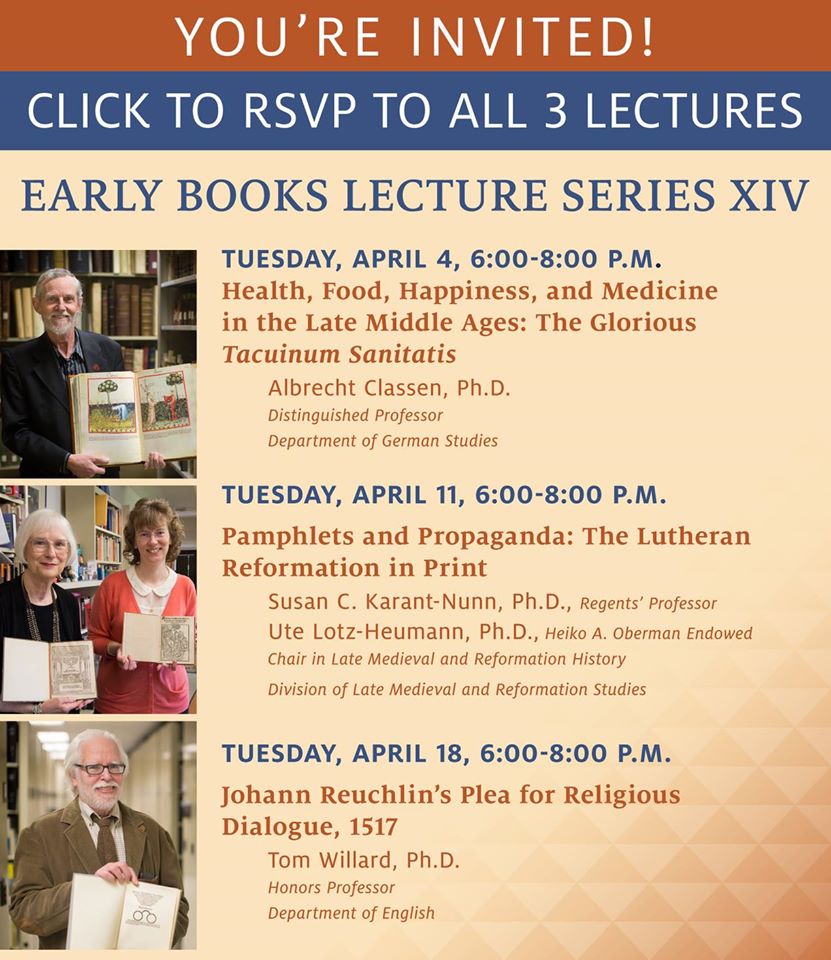 Instead of clicking the poster above, go to: http://speccoll.library.arizona.edu/events
to register for any or all 3 lectures.  My husband University Distinguished Prof. Albrecht Classen founded this series 13 years ago, and is the first speaker in 2017. His topic on happiness in the Middle Ages is a new one.
Location — University of Arizona Special Collections library, 1510 E. University blvd. (west of Cherry Avenue).
More info here: http://speccoll.library.arizona.edu/events/health-food-happiness-and-medicine-late-middle-ages