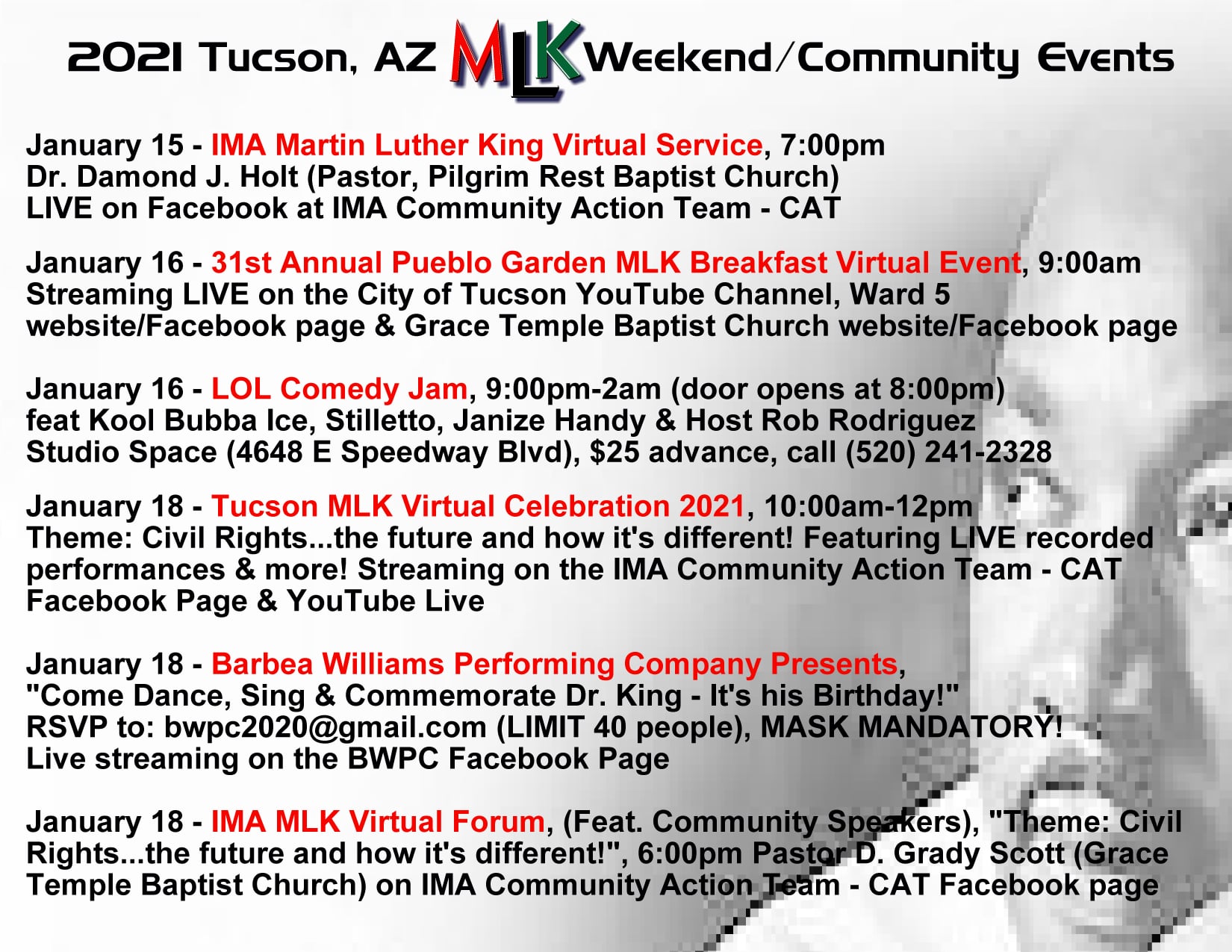 Due to the pandemic, the annual MLK March & Rally at Reid Park is cancelled for Monday, but here's a number of MLK events starting January 15, to the holiday on Monday, January 18. Two of the Jan. 18 events are also on our Calendar.
The Loft Cinema at 3233 E. Speedway Blvd. is also hosting several Open Air screenings of "MLK/FBI" documentary, which I posted about earlier:
https://blogforarizona.net/mlk-fbi-documentary-at-loft-cinema-open-air-screenings-jan-15-to-21/
Now more than ever, let us not forget the teachings of  civil rights leader Dr. Martin Luther King, Jr.