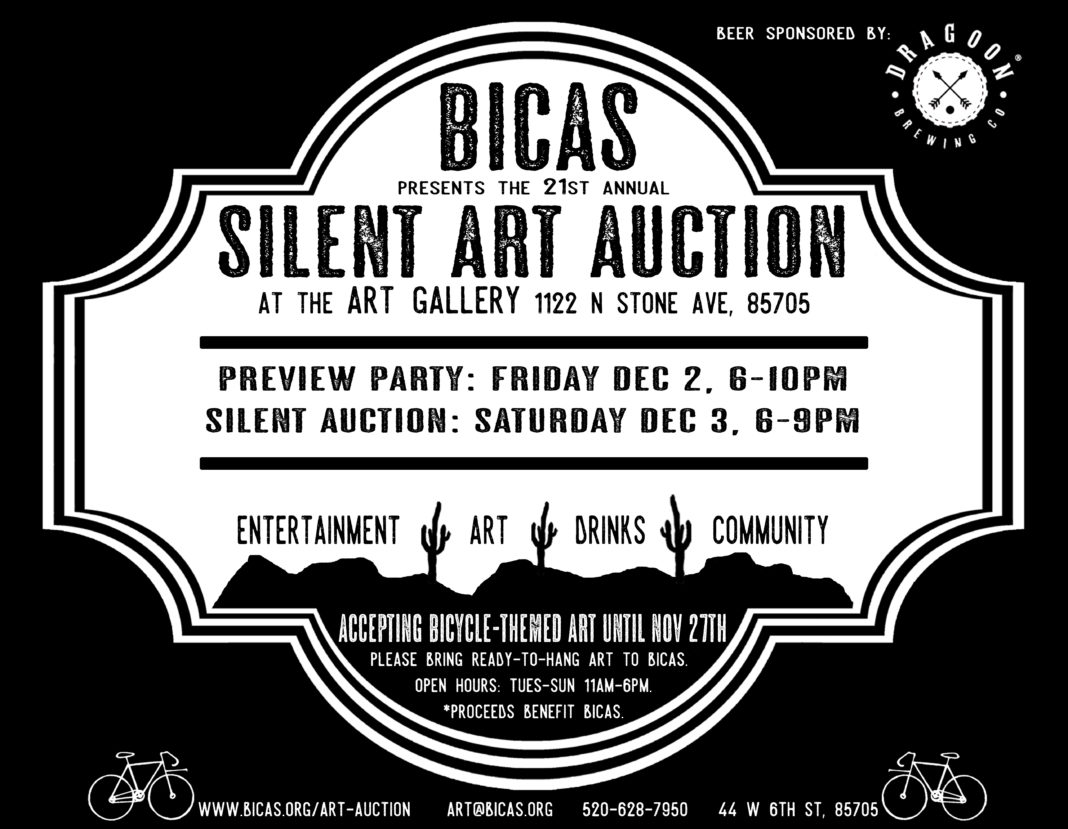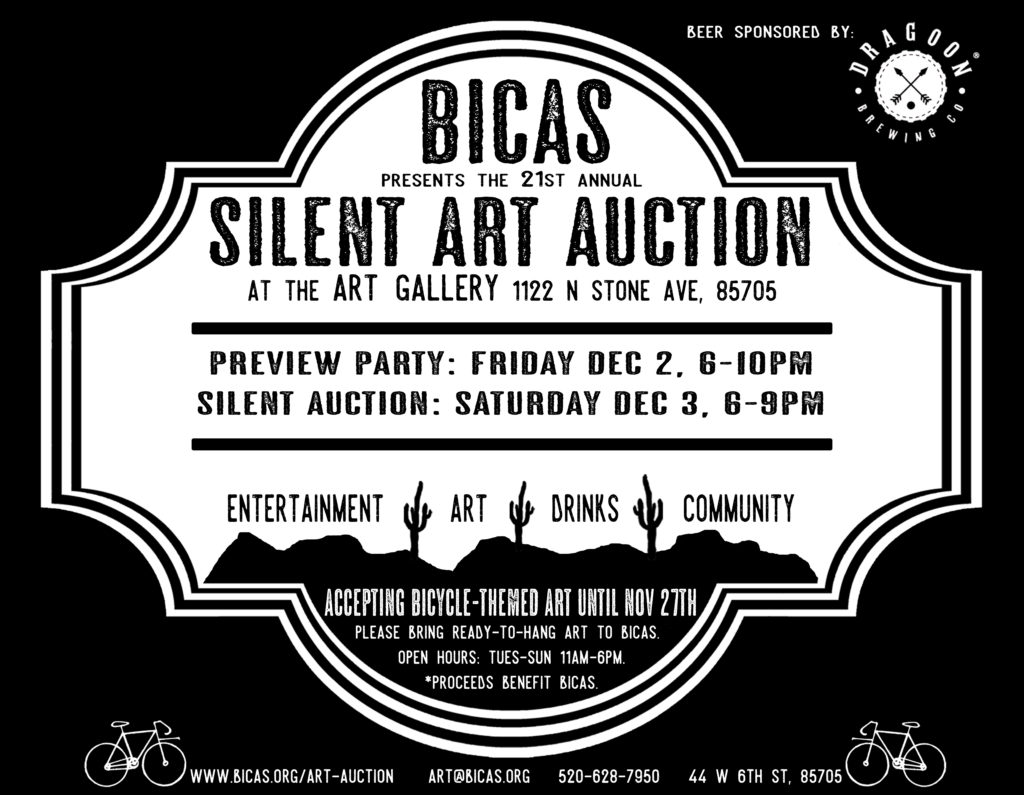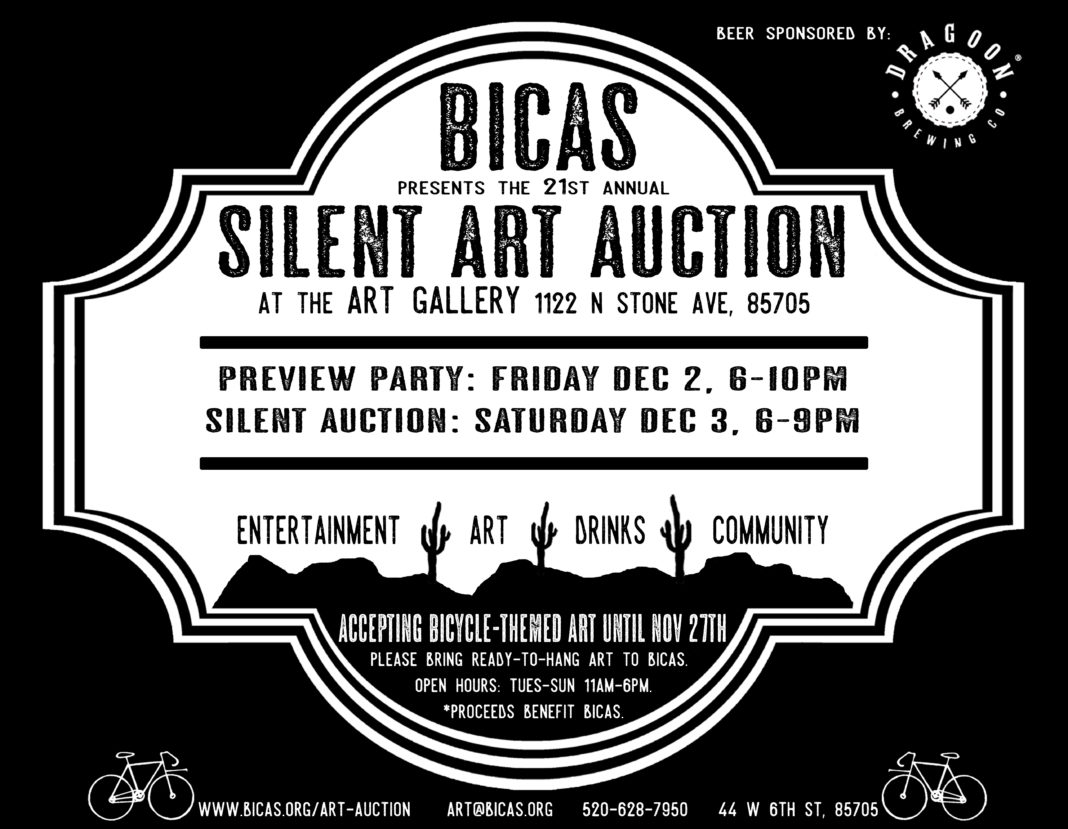 21st annual BICAS ART AUCTION
DECEMBER 2nd & 3rd, 2016
Art Gallery (1122 N Stone Ave, 85705)
CALL FOR ARTISTS:
Please consider donating art to the BICAS Art Auction. Bike scrap is available for artists at BICAS.
EVENT TIMES :
PREVIEW PARTY: Friday Dec 2nd (6-10pm)
EARLY BIDDING: Saturday Dec 3rd (11am-5pm)
"SILENT AUCTION: Saturday Dec 3rd (6-9pm) – Let the bidding begin! Music, drinks and awesome bicycle art for all!
EVENT DETAILS
"A free two night art exhibition and fundraiser to benefit BICAS, your community bicycle education nonprofit. During the Preview Party, you can view hundreds of unique bicycle artworks, drink local brew and enjoy local entertainment! On Dec 3rd, you can bid to your hearts content and shop for the holidays. Support local radness and enjoy your local bicycle enthusiasts!"