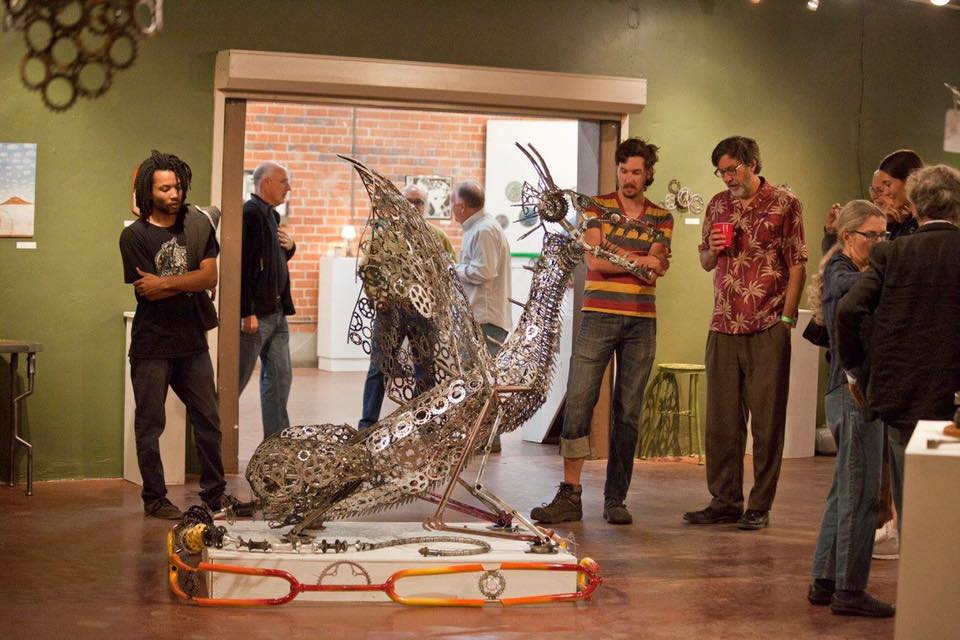 "It's that time of year again! BICAS' 23rd Annual Art Auction is coming up fast, and we hope all of you can join us! Friday is our classic drink, check out art, schmooze, and make your plan of attack for Saturday.
Nov 30, 6 to 10 p.m. and Dec. 1, 6 to 9 p.m. at YWCA of Southern Arizona, 525 N. Bonita Ave.
When Saturday comes, all of our amazing Art donated by this WONDERFUL community will be up for grabs. You can Auction all night, well at least until 9:00PM which is the cutoff! Take it with you then, or pick it up at BICAS later.
This is our LARGEST fundraiser of the year, so we hope to see many of your lovely faces out there ready to buy some sweet sweet Art. Fun for the whole family, which means no excuses!
Bands/ Performances:
Friday: 6-10pm
Lisa O'Neill : A blend of Americana, folk, country, and blues.
lisamoneill.com
https://www.facebook.com/lisamoneillmusic/
w. DJs TBA
Saturday: 6-9pm
Backup Brass Band – Tucson's Marching Band
www.facebook.com/backupbrassband/
w. DJs TBA"
https://bicas.org/art-auction/
https://www.facebook.com/events/1938766899553115/
BICAS:  Bicycle Inter Community Art & Salvage is located at 1001 N. 7th Avenue, Tucson (east of Stone Avenue, south of Grant Rd.)
Support volunteer citizen journalism at the Blog for Arizona with a donation today. Your PayPal contribution keeps the Blog online and sustains a free press in Arizona.