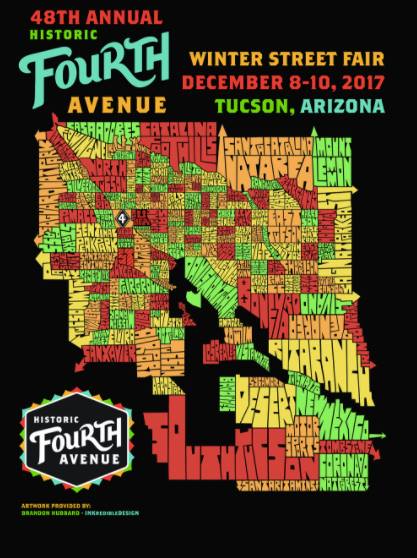 For you locals and long time residents, this winter street fair is in its 48th year. For you snow birds from the Mid West, refer to all info on their website:
"The Fourth Avenue Street Fair, recognized as one of the premier community celebrations in the Southwest, is held biannually in the gorgeous Sonoran Desert community of Tucson, Arizona.
We invite you to participate in this 48-year-old tradition which, attracts more than 500,000 guests each year. In addition to over 300 international artisans, we host entertainment stages, children's activities and tantalizing treats from 40+ food concessionaires. Admission to the festival is free and open to the entire community.
Selected by an experienced jury, our arts and craft fair is designed to attract a variety of high quality handmade art and fine crafts by artists from around the world. The artists' work is the focal point of the festival. The proceeds generated from the Fair directly support infrastructure and services in the Fourth Avenue Business District, surrounding neighborhood association enrichment projects, multiple community nonprofits and multiple free special community events for all the guests of Tucson's Historic Fourth Avenue."
http://www.fourthavenue.org/street-fair/