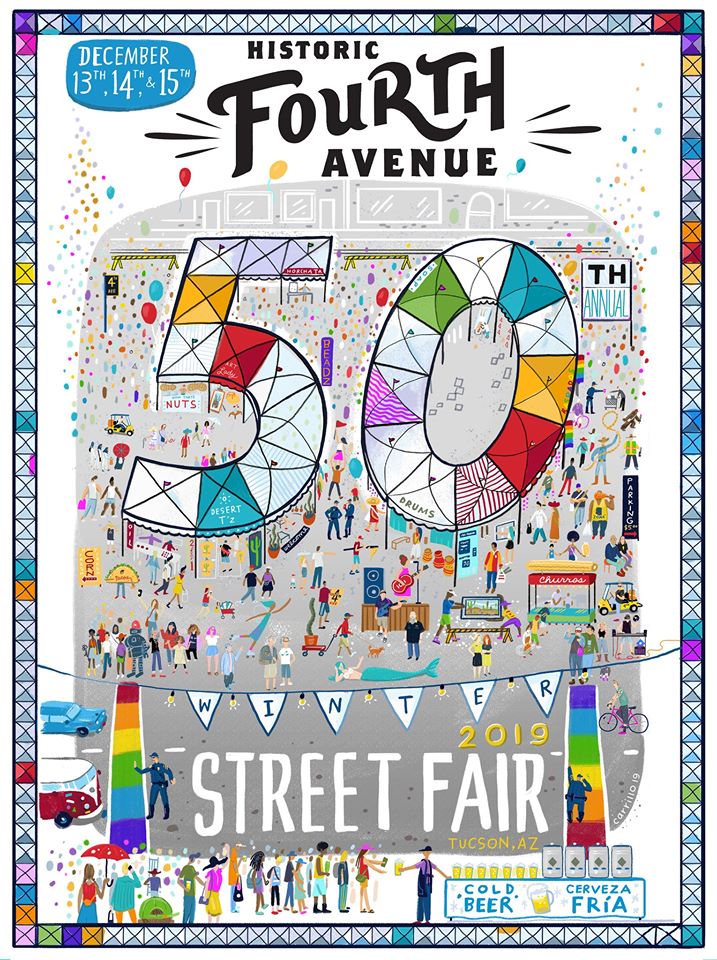 Dec. 13, 14, 15 — 10 a.m. to 6 p.m. daily along Historic 4th Avenue, Tucson
"This 50-year-old, family-friendly tradition brings over 500,000 people to the heart of the Old Pueblo every year. The Fair hosts artists from around the world, decadent food, local entertainment and a lot of fun! The Fair is biannual, taking full advantage of our wonderful Sonoran Desert climate, with one in the Winter and the other in Spring.
The Fair is produced by the North Fourth Avenue Merchants Association, Inc., a local nonprofit. The funds are used to support the Avenue's infrastructure, invest in local neighborhoods and other nonprofits, and to create other free community events throughout the year on Historic Forth Avenue."
https://www.facebook.com/events/516361985833849
Carolyn's note: Wow, 50 years of the 4th Avenue Street Fair.  Having lived in Tucson only 32 plus years, that's an amazing # of vendors, over the years.  Enjoy the Winter Street Fair once again.