Last night I laughed a lot through 2 shows at Unscrewed Theater, 3244 E. Speedway Blvd. in celebration of their 14 years of improvisational comedy here in Tucson. Besides free cookies, the first show was free as well, showcasing 9 of their recent Improv 101 Student Showcase adults in several hilarious "games" on stage and hosted by instructor Chris Seidman.  One of the students Spencer was in a wheelchair, and provided a lot of chuckles by his witty comments and facial expressions. This is an 8 week course, so you too can learn to do improv.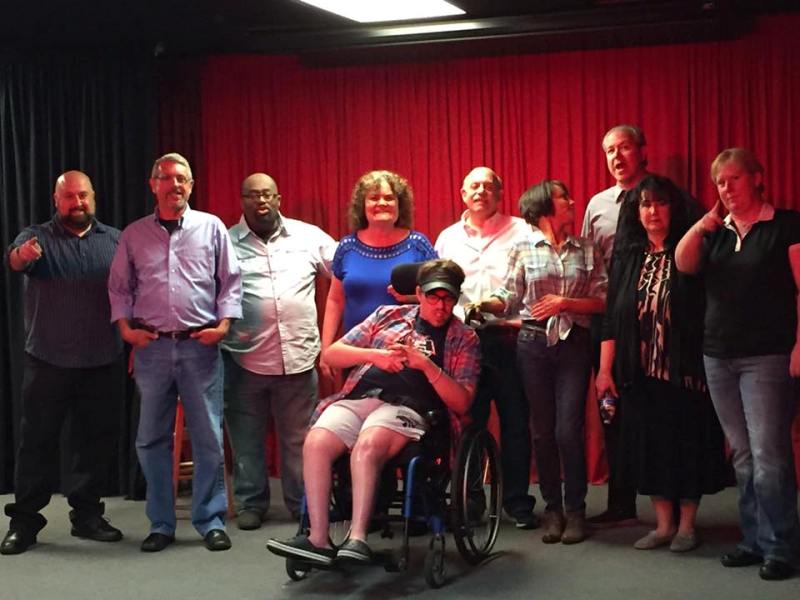 Then the regular Not Burnt Out Just Unscrewed guys and gals (six of them) took the stage, with longtime Host Michael Pierce. Photos below courtesy of freelance photographer Jon Scanlon.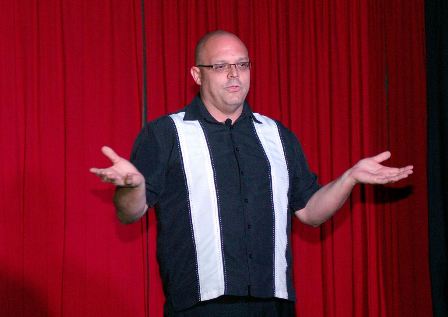 Here's two photos of my favorite skit "the Dating Game" with a TV host, a woman seeking a date and 3 potential bachelors.  L to R below: Billie (woman), host Scott, bachelors 1, 2, 3: Cris, Jon and Rob.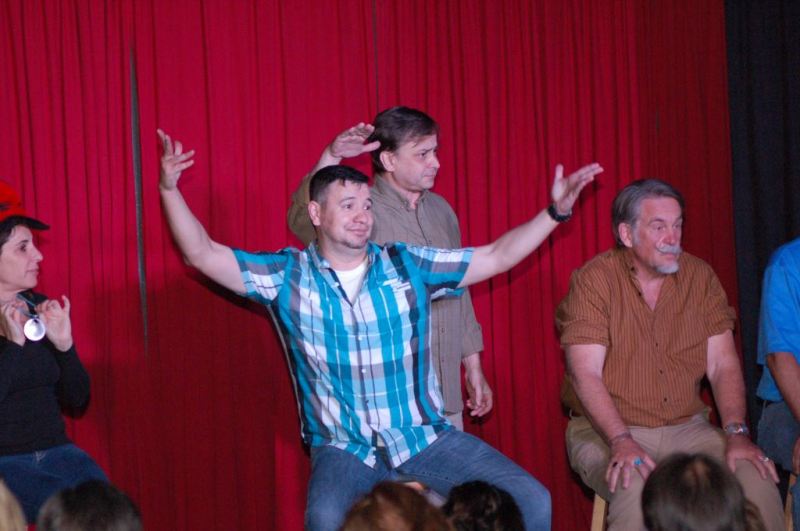 Last night the NBOJU troupe performed various games: radio dial, chain murder, all switch, decisions (with 2 audience volunteers Paul & Kaitlin – pictured below), before & after, new choice, Dating Game, foreign film, half life, everyday olympics, and "Beasty Boys" (elimination game won by Cris).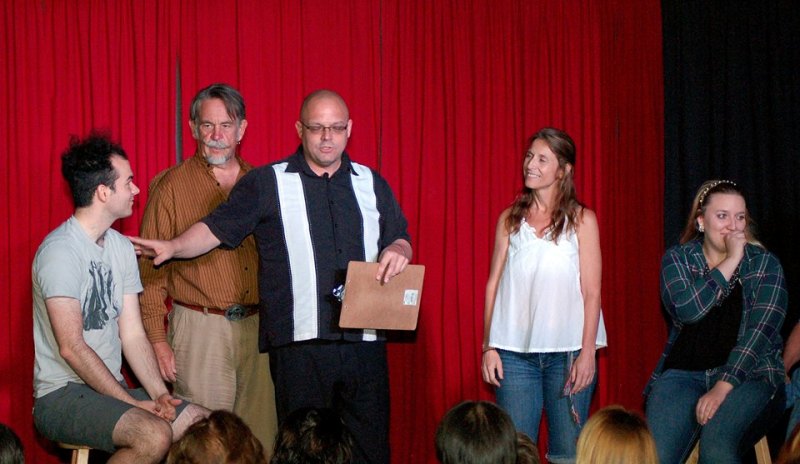 So…if you missed last night's shows, you have 3 to select from today, a student showcase at 6 p.m (free), regular show at 7:30 p.m., or an uncensored show (17 + only) at 9:30 p.m. Flyer below. Tickets only $5.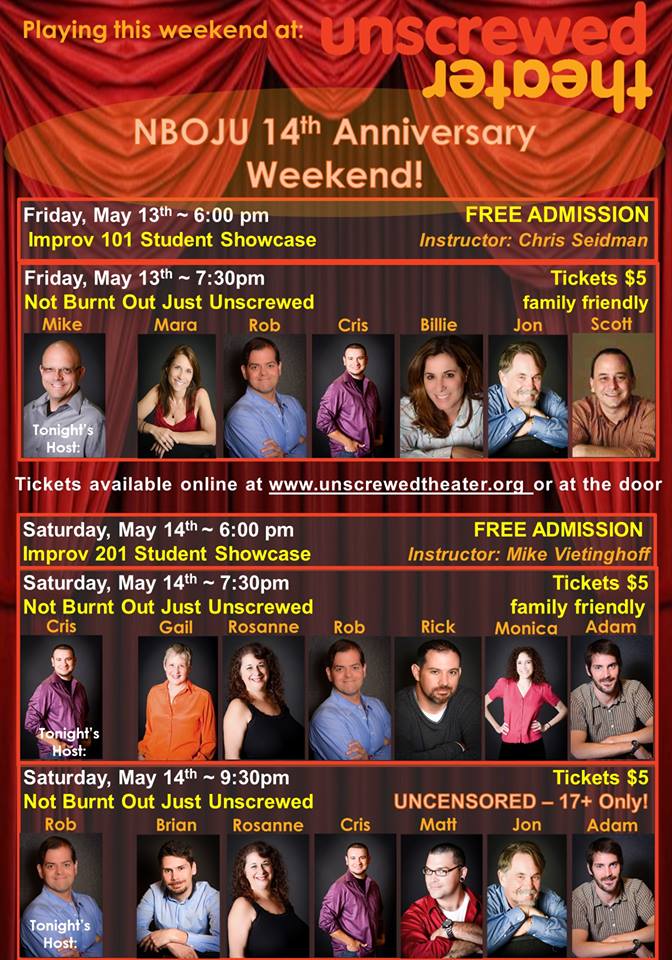 Enjoy the shows, and laugh with these unscrewed folks.