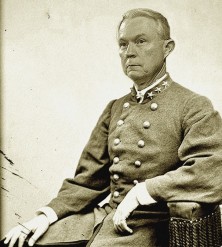 Confederate Attorney General Jefferson Beauregard Sessions III said during his confirmation hearing in January 2017 that he would recuse himself from any potential investigations of former secretary of state and presidential candidate Hillary Clinton if he were confirmed as attorney general. Jeff Sessions Says He Would Recuse Himself from Any Investigations into Hillary Clinton.
On March 2, 2017, Sessions announced that he would also recuse himself from any investigations related to the 2016 presidential campaign, which would include any Russian interference in the electoral process. Attorney General Jeff Sessions will recuse himself from any probe related to 2016 presidential campaign. (This is what almost got him fired by President Trump).
Deputy Attorney General Rod Rosenstein is supposed to be in charge of these probes. Period.
But Jeff Sessions has repeatedly violated his recusal, which is a violation of the Rules of Professional Conduct for attorneys, and may also constitute his aiding and abetting a conspiracy to obstruct justice.
Mother Jones has put together A Timeline of Jeff Sessions' Recusal Violations:
Here's a timeline of Sessions' interference in investigations he's recused from.
March 30, 2017: Sessions says the Justice Department should prosecute leakers. "This has got to end, and it will probably take some convictions to put an end to it," he tellsFox News' Bill O'Reilly in an interview. This causes alarm among some Democrats because the most prominent leaks were related to the Russia investigation. Democrats on the House Judiciary Committee send a letter to Sessions the next day noting, "Of course, most of the alleged leaks in question are related to ongoing investigations about contact between President Trump's advisors and Putin's Russia," and asking the department for the parameters of his recusal. (The Justice Department does not reply until January 2018, when it sends a short letter declining to answer their questions.)
May 5, 2017: An aide to Sessions seeks dirt on FBI Director James Comey, whose bureau is investigating Russian interference in the 2016 election, from a congressional staffer. Sessions reportedly wants one negative article about Comey per day in the media. When news of this meeting breaks in the New York Times in January 2018, Sessions' spokeswoman denies that it occurred.
May 8, 2017: Sessions and his deputy, Rod Rosenstein, meet with Trump to discuss firing Comey. Rosenstein reportedly agrees to draft a memo that would justify dismissing the FBI director. Rosenstein is also given a copy of a letter Trump and his top aide Stephen Miller drafted the previous weekend which, according to the Times' January report, alleges that the Russia investigation was "fabricated and politically motivated."
May 9, 2017: Trump fires Comey. Rosenstein's memo and a letter of support from Sessions are used to justify the firing. But Trump admits in the days ahead that he was trying to shut down the Russia investigation by firing Comey.
June 30, 2017: Sessions appears on Fox & Friends, where he answers questions about Mueller's investigation, even though his recusal prohibits him from responding to media inquiries about the probe.
November 13, 2017: A letter reveals that Sessions has personally asked top prosecutors to look into matters that congressional Republicans have for months been pushing the Justice Department to investigate. The letter was written by Assistant Attorney General Stephen Boyd to House Judiciary Committee Chairman Bob Goodlatte (R-Va.), who in July sent Sessions a list of issues related to the Clinton and Trump campaigns that he wanted a new special counsel to look into. Boyd does not specify the matters that Sessions has green-lighted for further investigation, but he names the Uranium One and the Clinton Foundation probes as examples of issues that congressional Republicans have asked the department to explore. "[T]hese senior prosecutors will report directly to the Attorney General and Deputy Attorney General, as appropriate," the letter says. In the following weeks, reports trickle out that the department is once again investigating Clinton's email server, her family's foundation, and the debunked scandal surrounding the Uranium One deal.
January 22, 2018: Sessions and FBI Director Christopher Wray speak with Trump at the White House about missing text messages between senior FBI agent Peter Strzok and bureau attorney Lisa Page. Strzok was removed from Mueller's team last summer when his texts with Page, with whom he was romantically involved, were revealed to include disparaging comments about Trump. Strzok, who also worked on the investigation into Clinton's private email server, has become a target of Republicans trying to paint the Mueller investigation as a partisan witch hunt.
That night, Sessions issues a statement declaring, "We will leave no stone unturned to confirm with certainty why these text messages are not now available to be produced and will use every technology available to determine whether the missing messages are recoverable from another source." He personally speaks with the department's inspector general and says that a review into what happened is underway. (The messages, missing due to a glitch that affected thousands of FBI phones, are recovered days later.)
January 24, 2018: Sessions speaks twice on the phone with White House Chief of Staff John Kelly about Trump's desire to release a classified memo that he believes will discredit the Mueller investigation, according to the Washington Post. The four-page document, drafted at the behest of House Intelligence Committee chairman Devin Nunes (R-Calif.), reportedly makes the case that the Russia investigation is tainted because the FBI used the Steele dossier to obtain a warrant to spy on Trump campaign aide Carter Page—a warrant Rosenstein approved an application to extend last spring.
January 26, 2018: Sessions lends credence to the Republican voices questioning the integrity of the Mueller investigation and FBI agents at a speech in Norfolk, Va. Without mentioning the Nunes memo or the text messaging scandal, he speaks in favor of "eliminating political bias or favoritism—in either direction—from our investigations and prosecutions." He goes on to say that when members of Congress "learn of a problem and start asking questions, that is a good thing. Sunlight truly is the best disinfectant." Breitbart News calls Sessions' remarks a "veiled reference to the Strzok-Page scandal."
February 2, 2018: Sessions issues a statement following the public release of Nunes memo, again inserting himself into a political fight over the legitimacy of the Russia investigation. "Congress has made inquiries concerning an issue of great importance for the country and concerns have been raised about the Department's performance," he said, adding, "I will forward to appropriate DOJ components all information I receive from Congress regarding this. I am determined that we will fully and fairly ascertain the truth." Sessions' comments lend credence to Republican claims of bias in an investigation Sessions is supposed to stay away from. They are also out of step with the warnings from the Justice Department and FBI that the memo is recklessand contains "material omissions of fact that fundamentally impact the memo's accuracy."
February 27, 2018: Sessions announced that the department's inspector general will investigate abuse of the Foreign Intelligence Surveillance Act (FISA) process for obtaining surveillance warrants. "We believe that the Department of Justice must adhere to the highest standards in the FISA court," Sessions said, according to Buzzfeed. "And, yes, it will be investigated, and I think that is just the appropriate thing. The inspector general will take that as one of the matters he'll deal with." Trump and some congressional Republicans have made alleged FISA abuse central to their attacks on the Russia investigation since Nunes' memo was released in early February. According to the Wall Street Journal, the inspector general will look into the allegations in that memo, including the surveillance of Carter Page.
March 7, 2018: Sessions said in a Fox News interview that he is considering appointing a second special counsel who would investigate misconduct on the part of FBI and Justice Department officials, including a probe of the warrant at the heart of the Nunes memo. These allegations were largely debunked by a second memo released by Rep. Adam Schiff (D-Calif.). Sessions' comments come a day after Reps. Bob Goodlatte (R-Va.) and Trey Gowdy (R-S.C.) sent a letter to Sessions and Rosenstein requesting that a special counsel look into the allegations of FISA abuse. "I have appointed a person outside of Washington, many years in the Department of Justice, to look at all the allegations the House Judiciary Committee members sent to us and we're conducting that investigation," Sessions told Fox's Shannon Bream. The scope of the investigation requested by Gowdy and Goodlatte also includes Comey's decision not to prosecute Clinton in the summer of 2016.
Sessions is recused not only from the Russia investigation, which is implicated in the FISA issue, but also, in his own words, "any existing or future investigations of any matters related in any way to the campaigns for president of the United States." Appointing a special counsel to investigate matters linked to the campaigns would clearly violate his recusal.
March 14, 2018: Sessions is considering firing Andrew McCabe, the former deputy director of the FBI, ahead of his planned retirement on Sunday, which could stop him from collecting his pension, according to the New York Times. McCabe has been under investigation by the Justice Department's inspector general as part of a larger review of the FBI's investigations into Hillary Clinton—investigations that Sessions promised under oath to recuse himself from. According to the Times, the inspector general determined that McCabe wasn't forthcoming to internal investigators, resulting in an internal recommendation to fire McCabe. McCabe was also involvedin the Russia investigation before Mueller's appointment, from which Sessions also recused himself. Sessions is currently reviewing that recommendation despite his recusal. McCabe's friends say he denies the allegations.
March 16, 2018: Sessions fires McCabe for alleged misconduct involving investigations into Hillary Clinton—investigations that Sessions swore under oathduring his confirmation hearing that he would recuse himself from.
March 27, 2018: CNN reports that Sessions has told FBI Director Christopher Wray that the bureau is not responding fast enough to document requests from the House Republicans concerning the FBI's investigation of Hillary Clinton's use of a personal email server, calling the pace "unacceptable." In response, Wray has doubled the staff tasked with responding to these requests. Sessions promised to recuse himself from this investigation during his confirmation hearing last year.
March 29, 2018: Sessions announces that he would not, at this time, agree to Republican requests that he appoint a special counsel to investigate matters related to Clinton and allegations of FBI abuse in the Russia probe. This is a decision Sessions should be recused from making. Moreover, he stressed in a letter that the department is looking into these issues at his direction, both through the DOJ inspector general and US Attorney John Huber in Utah. Sessions indicated that he could still appoint a special counsel in the future, and he did not back away from personal involvement in these matters. "Please contact me personally if you have any additional questions or concerns," Sessions wrote.
For more on these latest incidents of Jeff Sessions violating his recusal, see the New York Times, Justice Dept. Will Be Investigated Over Surveillance of Trump Campaign Official: Attorney General Jeff Sessions said on Wednesday that his office would investigate the surveillance of a former Trump campaign official. The inspector general, Michael E. Horowitz, said he would examine whether law enforcement officials complied with the law and departmental policies in seeking permission from the Foreign Intelligence Surveillance Court to wiretap the former campaign adviser, Carter Page.
See also, the Washigton Post, Sessions, for now, rebuffs GOP calls for second special counsel to probe FBI actions in Clinton and Russia investigations: Attorney General Jeff Sessions on Thursday rebuffed — at least for now — a call from Republican leaders to appoint a second special counsel to look into the FBI's handling of its most high-profile probes (including aspects of the investigation into Russian interference in the 2016 presidential election and several matters related to Hillary Clinton and her family's foundation) and announced that he has asked the U.S. attorney in Utah, John W. Huber, to spearhead a broad review.
These are not decisions or announcements for Jeff Sessions to make. Only Deputy Attorney General Rod Rosenstein can make these decisions after Sessions' recusal.
Sessions repeated violations of his recusal are all the more important since he is a focus of Special Counsel Robert Mueller's investigation. Sessions has previously been interviewed by the Special Counsel's office, Sessions interviewed in special counsel's Russia probe, but Robert Mueller has a renewed interest in Russia contacts at the Republican convention:
Investigators probing whether Donald Trump's presidential campaign colluded with Russia have been questioning witnesses about events at the 2016 Republican National Convention, according to two sources familiar with Special Counsel Robert Mueller's inquiries.
Mueller's team has been asking about a convention-related event attended by both Russia's U.S. ambassador and Jeff Sessions, the first U.S. senator to support Trump and now his attorney general, said one source, who requested anonymity due to the ongoing investigation.
Another issue Mueller's team has been asking about is how and why Republican Party platform language hostile to Russia was deleted from a section of the document related to Ukraine, said another source who also requested anonymity.
Mueller's interest in what happened at the Republican convention in Cleveland, Ohio in July 2016, is an indication that Trump campaign contacts and actions related to Russia remain central to the special counsel's investigation.
Investigators have asked detailed questions about conversations that Sessions, then a Trump campaign adviser, had at a convention event attended by then-Russian Ambassador to the United States Sergei Kislyak, said the first source, who was questioned by Mueller about the event.
The same source said Mueller's team also has been asking whether Sessions had private discussions with Kislyak on the sidelines of a campaign speech Trump gave at Washington's Mayflower Hotel in April 2016.
Jeff Sessions is the most unethical and corrupt attorney general since Richard Nixon's Attorney General, John Mitchell: due to multiple crimes he committed in the Watergate scandal, Mitchell was sentenced to prison in 1977 and served 19 months.
Jeff Sessions may be facing a similar fate. It couldn't happen to a more deserving guy.