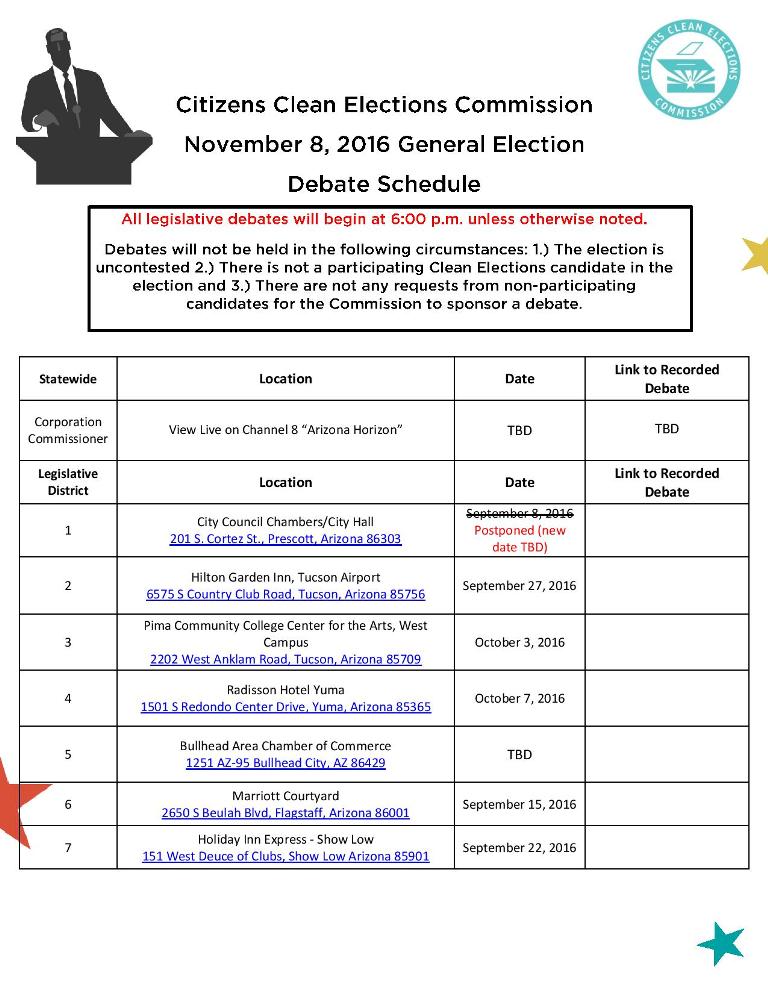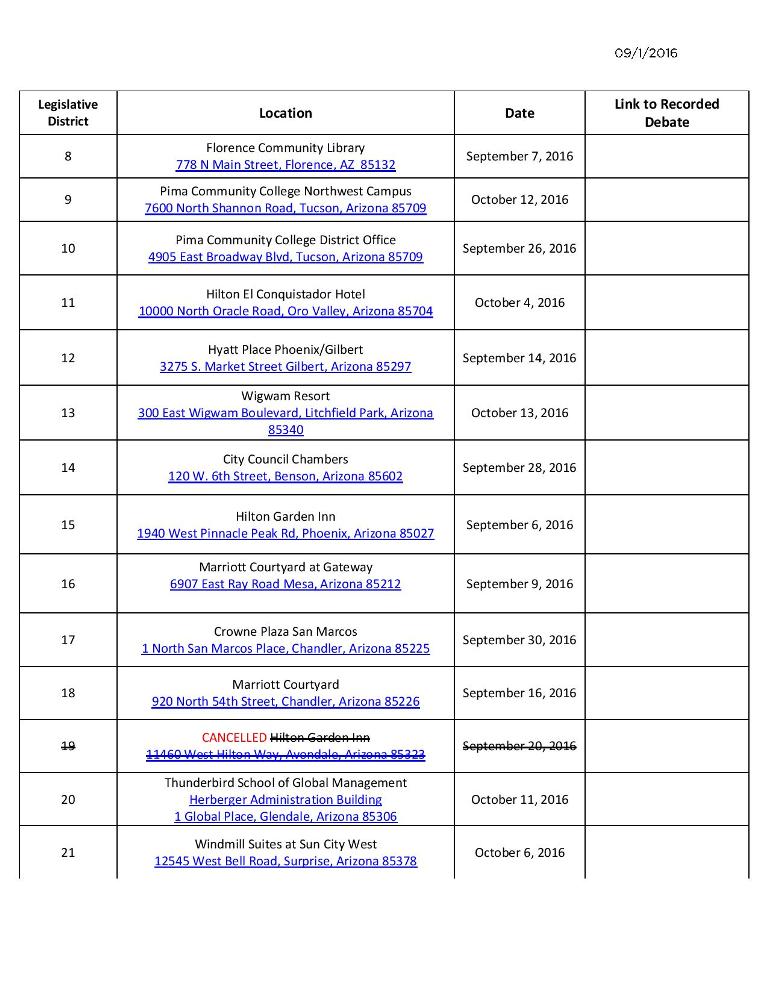 Stay tuned for updates on these debates, as there will likely be date changes and/or cancellations. Not sure about LD 3 debate as all 3 House candidates are running privately/traditionally in that race, so unless someone requests a debate, it may not be held.
If you miss attending any of these debates, the Commission usually posts the video of it within 72 hours on their youtube video site.
Posted Southern Arizona debates for LD 2, 3,  9, 10, 11, and 14 in our image Calendar as well. The General Election will be on Nov. 8, 2016.