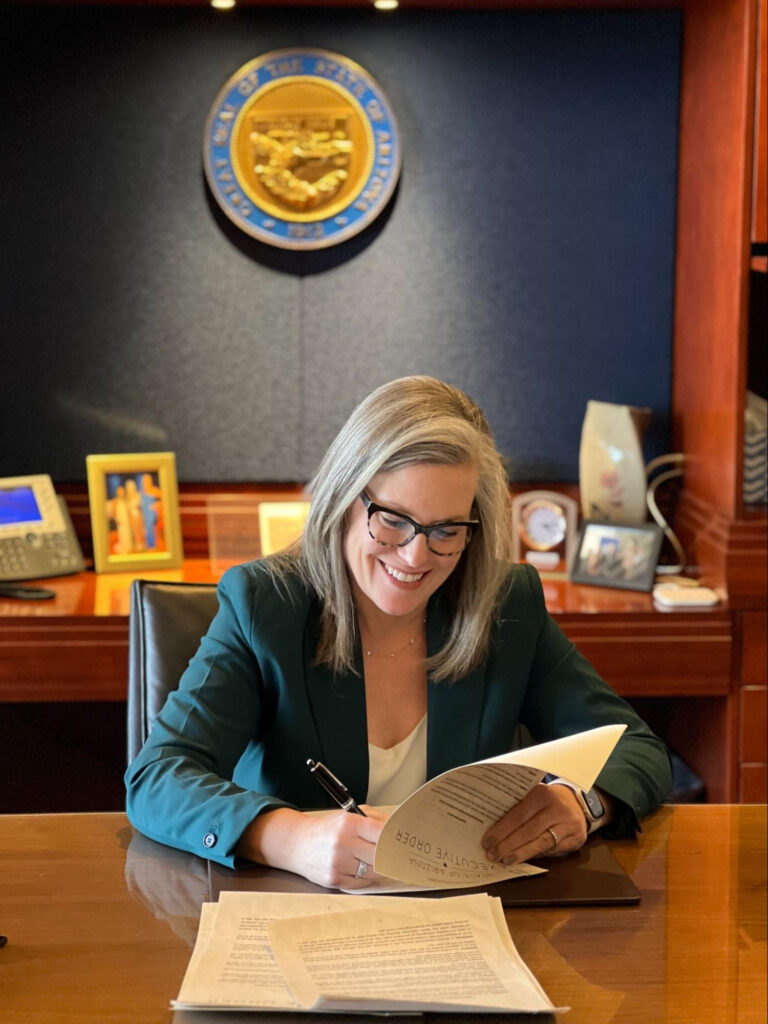 Yesterday, (September 7, 2023,) Arizona Governor Katie Hobbs announced a pilot program expansion of paid family leave benefits for qualifying state employees.
The new benefits, made retroactive to September 2, 2023 would "provide up to 12 weeks of paid leave to eligible employees following the birth of a child, or new placement of a foster or adoptive child with the employee's family."
Furthermore, state employees would also "increase the amount of accrued sick leave an employee may use to care for a sick spouse, dependent child or parent in a given calendar year from 40 hours to 480 hours of earned leave."
Finally, "the state is removing the restriction for families where both spouses are state employees, now allowing them to each utilize the 12 weeks of Family and Medical Leave Act (FMLA) benefits, instead of sharing them."
Commenting on the new program, Governor Hobbs stated:
"In the first days of my administration, I made a commitment to extend paid family leave benefits for State of Arizona employees. I believe that a workplace that supports its working families is one that is best equipped to serve the people of Arizona and we are going to continue finding ways to support our state's talented public servants."
Reacting to the announcement, Arizona Attorney General Kris Mayes posted:
Governor Hobbs's action serves as another reminder of how the Democrats offer a contrasting serve the people governing vision to their Republican everything for the affluent counterparts.