Arjen Hart photo show — this Sunday March 12, from 2-4 pm at the Tucson Jewish Community Center. Public is invited to come enjoy the opening reception of his Nepal LightSeed photo exhibition. Arjen spent 5 weeks in Nepal last year, taking photos and experiencing Nepalese spirituality.  His website:  www.aryenhart.com.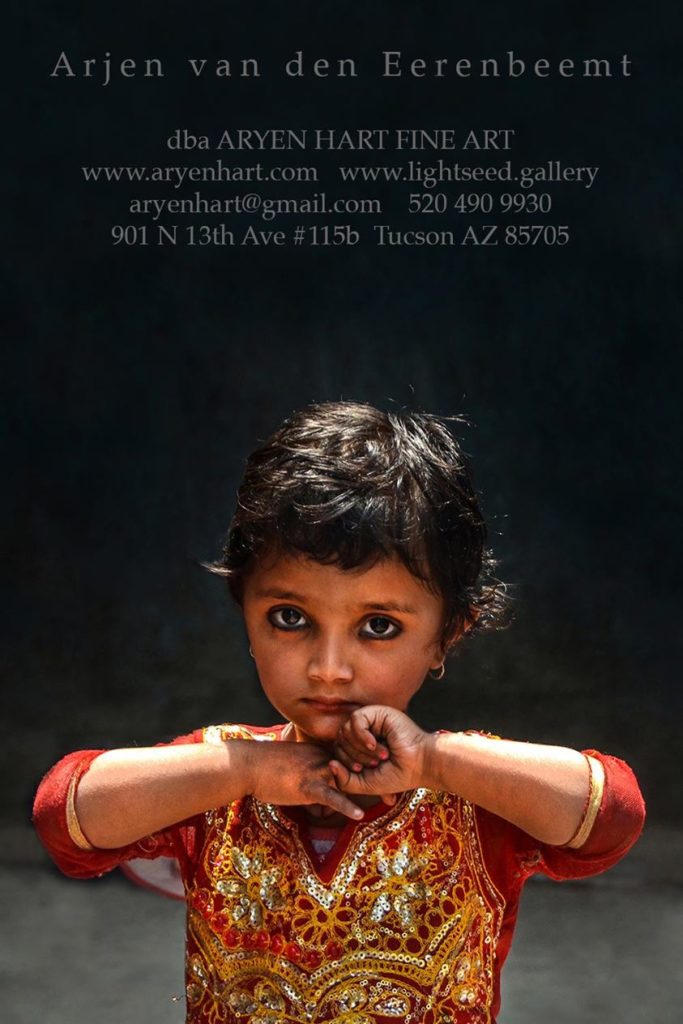 "Arjen van den Eerenbeemt, aka Aryen Hart, was born and raised in the Netherlands into a family of literary and visual artists. At an early age he developed an interest in the work of C.G.Jung, Yoga and meditation as well as electrical engineering. By skillfully merging technology, spirituality and the humanities into a luminous visual language his artworks become contemporary meditation objects."
Photo exhibit ongoing March 10 to April 19 at Gallery at Tucson Jewish Community Center.