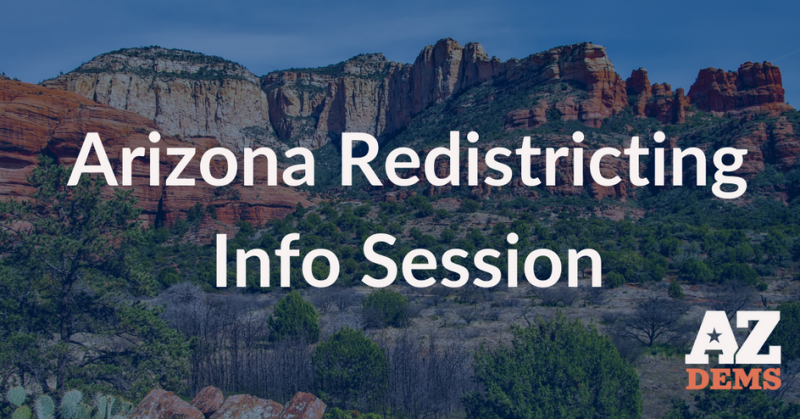 "Join the Arizona Democratic Party for an hour-long informational session on the Arizona Independent Redistricting Commission. We'll cover a history of the commission, how our maps are drawn, and how Arizonans can engage in this exciting process!
More info @ azdem.org/redistricting
Each of these sessions will be identical, but offered at different times to accommodate a variety of schedules. Registered participants will receive an email the morning of their scheduled session with the Zoom meeting link and instructions.
PLEASE NOTE: All session times are listed in Arizona Time."
Carolyn's note: Now that the Census 2020 is complete, there is a possibility that Arizona will gain another US Congressional House seat due to population growth, making the number of House seats to 10.  Currently of the nine US House Reps., 5 are held by Democrats, 4 by Republicans. I signed up for today's session at 6 p.m. MST.