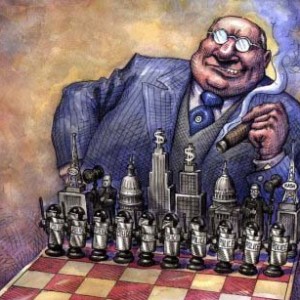 The day after the primary election, the Arizona Supreme Court signaled the death knell for democracy in Arizona, upholding our lawless GOP legislature's machinations to severely restrict your constitutional right to citizens initiatives in lickspittle service to their corporate masters. The court sided with the corporatocracy.
The Arizona Supreme Court blocked the InvestInEd initiative and Outlaw Dirty Money initiative from appearing on the ballot.
The Arizona Capitol Times reports, Supreme Court bars tax on rich ballot measure from vote:

The Arizona Supreme Court won't allow a vote on a citizen initiative to raise taxes for public education.
In an order signed by Chief Justice Scott Bales, a majority of the justices ruled that the #InvestInEd initiative's description of the campaign's proposed tax hike on the wealthiest Arizonans, and the omission of any language describing how the law would affect the income tax brackets for Arizonans at every income level, was inadequate.
The two drafting errors collectively created "a significant danger of confusion or unfairness," Bales wrote in the decision barring the initiative from a vote on the November ballot.
Supporters of the #InvestInEd movement sought to raise taxes on income above $250,000, a move they estimated would boost funding for K-12 public schools by $690 million.
The effort was crippled by what the opposition described as drafting errors.
Kory Langhofer, an attorney for the Arizona Chamber of Commerce and Industry, argued that a 100-word description of the initiative inaccurately described the percent increase in tax brackets for wealthy Arizonans. And the initiative would undo a 2014 law that indexes all income tax brackets for inflation, which state budget analysts estimated would affect all Arizonans with higher taxes, Langhofer argued.
Though the #InvestInEd campaign vehemently denied the initiative would affect indexing, lawyers for the Legislature, and now the Supreme Court, disagreed.
The Arizona Capitol Times also reports, Supreme Court rejects appeal in 'dark money' ballot disqualification: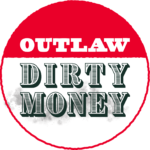 The Arizona Supreme Court late Wednesday rejected a last-ditch effort by supporters of a ban on "dark money" in political races to put the issue to voters in November.
In a brief order, the justices rejected arguments by attorney Kimberly Demarchi that Maricopa County Superior Court Judge Teresa Sanders improperly and illegally refused to count the signatures on several petition sheets. That ruling clearly left the initiative with fewer than the 225,963 valid signatures necessary to qualify for the ballot.
The initiative would have asked voters to overturn existing laws that allow groups established under the Internal Revenue Code as "social welfare organizations" to spend money to influence state and local races without disclosing the source of their donors. Instead, any individual that put in at least $2,500 would have to be named.
That leaves in place not only the state law shielding donors who give to organizations seeking to affect state and legislative elections, it also leaves intact another law, approved by the Republican-controlled Legislature earlier this year, prohibiting local governments from imposing their own disclosure requirements. That most immediately overruled an ordinance approved by Tempe voters on a 91-9 margin.
Demarchi was challenging the law that requires automatic disqualification of petitions when circulators do not show up.
If nothing else, she argued that the law does not comply with court rules that the people issuing the subpoenas show they have been properly served. And Demarchi said it was wrong to let challengers to the initiative wait until 11 days before the trial to even mention that they planned to subpoena circulators.
"The voters of Arizona are being deprived of even the opportunity to consider the proposed amendment referred for their consideration by hundreds of thousands of their fellow citizens," Demarchi told the justices. "This result should not be permitted to stand."
The justices saw it otherwise, upholding the law without comment.
Chief Justice Scott Bales, in writing the order keeping the measure off the ballot, said their finding in favor of Sanders on the petition-disqualification law made it unnecessary for them to look at other legal issues related to the initiative.
Arizonans will get a chance to decide whether they want to require utilities in the state to produce more of their power from renewable sources. Supreme Court upholds ruling to allow energy measure to go to ballot: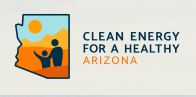 The Arizona Supreme Court late Wednesday rejected various claims by attorneys for Arizona Public Service that the initiative sponsored by California billionaire Tom Steyer lacks sufficient valid signatures to go to voters in November. The justices provided no details about what they found wanting in the APS legal briefs, promising an explanation later.
Wednesday's ruling comes just two days after Maricopa County Superior Court Judge Daniel Kiley said he found no evidence that initiative supporters had somehow tricked people into signing the initiative petitions. And Kiley rebuffed various efforts by APS to have him disqualify other signatures.
The decision drew fire from Matthew Benson, spokesman for Arizonans for Affordable Electricity, the group that has been financed with more than $11 million from Pinnacle West Capital Corp., the parent company of APS. He said both Kiley and the justices got it wrong.
But with the Supreme Court having the last word, Benson said the group now will focus its effort on trying to defeat Proposition 127. Oh, they will. Pinnacle West (APS) and its "Kochtopus" allies will spend whatever it takes to defeat this ballot measure. The Arizona Supreme Court made it easier by giving them only one initiative that they have to focus on.
Even if voters approve the constitutional amendment, it is an open question whether utilities will comply.
In anticipation of the initiative, APS got the Republican-controlled Legislature to approve a measure which says that utilities that violate the renewable energy standard would be subject to a penalty of no more than $5,000 — and potentially as little as $100 — potentially making it cheaper to ignore the mandate and pay the fine, even if they have to do it each day.
Rep. Vince Leach, R-Tucson, who sponsored the measure, said during hearings that the intent of the law, which was signed by Gov. Doug Ducey, was to ensure that it would not matter if voters side with initiative organizers. He said it is the responsibility of lawmakers to protect Arizona residents from out-of-state interests, specifically referring to Steyer.
What this bad day in court demonstrates is the consequences of Arizona's history of low voter participation in elections. The majority of eligible voter age Arizonans do not participate in elections, and it allows a minority of radical Republicans who are financed by unlimited corporate money, much of it "dark money," to get elected and to systematically destroy our constitutional democracy.
The laws these evil GOP bastards passed in lickspittle service to their corporate masters can be reversed by a future legislature and democracy restored in Arizona. But this will require Arizonans to get off their indifferent and complacent asses and register to vote, and then to actually turn out to vote en masse for Democratic candidates on November 6 to put Democrats in charge.
Democracy is on the ballot this November. Will you defend it, or will you let it die – not with a bang but a whimper of indifference and complacency?
---
Support volunteer citizen journalism at the Blog for Arizona with a donation today. Your secure contribution keeps the Blog online and sustains a free press in Arizona.
---