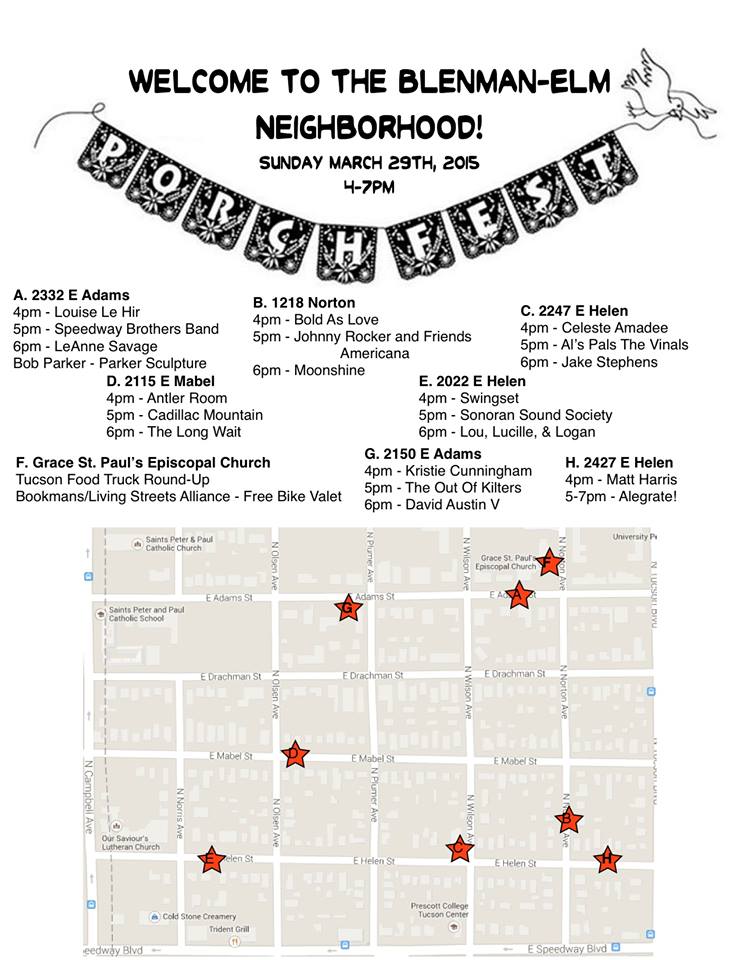 Blenman-Elm neighborhood is north of Speedway, south of Grant Rd, between Campbell and Tucson Blvd. We've been to a few porch fests in the past at the Dunbar Springs and Broadmoor/Broadway neighborhoods. Enjoy spring and all this music on the porches of welcoming neighbors.
Map of Ward 6 neighborhoods: http://www.tucsonaz.gov/files/pdsd/Ward6new.pdf.
Updated latest flyer from their FB page, thanks to the beauty/usefulness of the internet.  Now music venues A to H.