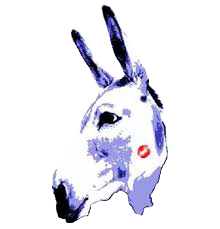 As many of you read on August 13, our Blog for Arizona founder/attorney Michael Bryan announced that we are morphing into a new website design: https://blogforarizona.net/an-all-new-blogforarizona-net-is-coming-soon/.  Our target date is next Monday August 31, 2020.
Because of this change, I haven't been posting too many events in our image Calendar, awaiting the new site to go live.  Hence  this is the explanation why there are only a few events on the current Calendar for September and October.
Awaiting in the posting queue are Democrats of Greater Tucson speakers for September 14 and 21, as well as Arizona Citizens Clean Election Commission debates for LD 9, LD 10, LD 11, and Arizona Corporation Commission (Sept. 15, 16, 30); as well as two LWVGT debates for Pima County Recorder and Sheriff (Sept. 5 and Oct. 3).  Events which were postponed to the fall due to COVID-19 are on our current Calendar and will be re-posted as virtual events (i.e. the N.O.W. State Convention on Sept. 12 and the PCDP Udall Dinner on October 3).
So stay tuned and hopefully you will be able to access all our progressive Events at the new site.  By the way, to date I've posted 3962 events on our current Calendar, which is a lot of progressive happenings in Arizona, many of which are part of the Resistance Movement against the current Administration.
Here's the current Calendar's link, with several events for today, tomorrow, this weekend: https://blogforarizona.net/calendar/
Thanks for your patience and for being our loyal readers. We hope you like the new web design.
Carolyn Classen, blogger since 2/11/14 at Blog for Arizona