Republican political newcomer John Backer announced his bid for the open seat in District 4, Pima County Board of Supervisors. From his Facebook campaign  page:
"I want to announce that I have entered the race to become the next Pima County Supervisor for District 4. This is my first campaign, but something I've been wanting to do for some time. As we face challenges in our communities and our country, I've come to understand that I have been called on to play a more active role in creating solutions and giving a voice to those I plan to serve. There will be much more information coming, and I want to thank you in advance for supporting my campaign. "
His campaign website: http://johnbackerforsupervisor.com/.  Bio below from his website.  Already running for this seat now that Supervisor Ray Carroll has announced his retirement,  are Marla Closen and Steve Christy, all Republicans. There is no announced Democrat in this race, as yet.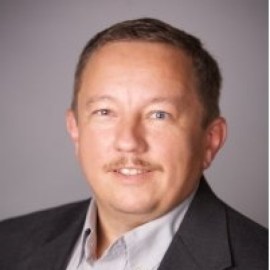 John Backer first arrived in Tucson on July 4, 1984 – coming to Tucson to serve active duty in the Air Force at Davis-Monthan Air Force Base.  In the Air Force, John was as an aircraft electrician on the A-10 aircraft and served with distinction – earning an early promotion by competing with 7 other airmen in appearing before a board.  After completing his enlistment John remained in Tucson and developed a diverse work history, which will serve his fellow citizens well as he serves his fellow citizens as the District 4 Pima County Supervisor.
John purchased his first home on Tucson's east side near Harrison and 22nd and owned that home for approximately 10 years.  Since the summer of 2007, John and his family have lived in Sahuarita and has been active in the community.
John and his wife are parents to 5 children.  Four daughters are grown and their son is 11 years old.  John and his wife are proud grandparents of a 5 year old grand daughter and a 10 month old grandson.
Diverse Career
Technology – 25 years of technology experience primarily programming. In 1996 John lead a team in writing a county Treasure system which was at one time used by approximately 25% of the counties in Arizona. Most recently John has been working with intelligence analysts and law enforcement across America
Realtor – Currently a licensed Realtor – first licensed in the early 90s, continuously licensed since 2008
Teacher – Taught Computer Science courses at a college level as a adjunct instructor for over 4 years
Business owner – Owned traditional and home based businesses
Insurance Agent – Currently a licensed insurance agent
Education
Master's Degree – Information Technology
Bachelor's Degree – Organization Management
Associate of Applied Science – Engineering
Associate of Applied Science – Aircraft Systems Technology
Active in the community
Cub Master of Pack 328 for 4 years and Assistant Cub Master for 1 year.
Coached Youth Sports teams – Volleyball, Soccer, Baseball
Served as Neighborhood Watch Coordinator
Served on an advisory committee to a builder controlled Home Owner Association