TUCSON JAPANESE COMMUNITY TO HOLD CANDLELIGHT VIGIL, CONCERT FOR VICTIMS OF JAPANESE AND ECUADORIAN QUAKES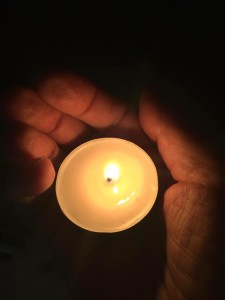 "Last week's devastating earthquakes in Japan and Ecuador are bringing the local Japanese community together at 7 p.m. on Wednesday, April 20,  to hold a 30-minute candlelight vigil and concert at Yume Japanese Gardens of Tucson, the area's only authentic Japanese garden. According to the latest U.S. Census, more than 3,500 first and second  (and third) generation Japanese live in Tucson and Pima County.
Last Thursday and again on Saturday, powerful quakes struck the southwestern Japanese island of Kyushu. At least 40 people were killed and 2,200 injured, many severely. Some 180,000 people are spending their nights in temporary shelters, including cars and tents. Damage to homes, roads, bridges and railways is estimated to be in the hundreds of millions of dollars.
Ecuador was wracked by a magnitude 7.8 quake on Saturday evening, the strongest there in decades. Latest estimates are that 246 people died and more than 1,550 were hurt. That quake is thought by some experts to have been 20 times more powerful than the one that hit southern Japan.
"Japanese gardens are deeply healing places, and having lived for 15 years in Japan I wanted to honor the quake victims," said Patricia Deridder, founder and executive director of Yume Japanese Gardens. "The Ecuadorian quake only makes this need more compelling and when the Japanese Association of Tucson asked to use the Gardens for a vigil and concert, I immediately said yes and thought to commemorate victims in both countries."
The candlelight vigil begins at 7:00 p.m. and includes a violin performance by Toru Tagawa, director of the Tucson Repertory Orchestra, and classical Japanese songs by tenor Yuki Ibuki. Floating candles will be launched on the koi pond of the Gardens for the well-being of those who lost life or home in the disasters.
Vigil attendees who wish to make a monetary donation for emergency relief may do so and the funds will be forwarded to an account for the purpose at the Kumamoto Bank (Kencho Branch) in Kumamoto Prefecture, Japan or to the U.S. Fund for UNICEF for Emergency Relief in Ecuador, as the donor specifies. " (press release)
#  #  #
Yume Japanese Gardens of Tucson (
www.yumegardens.org
) is a non-profit founded in 2013. It is located at 2130 North  Alvernon Way, one block south of the Tucson Botanical Gardens. Contact the Gardens at 520-272-3200 or yume.gardens@gmail.com.
Admission to this vigil is free, and the event is co-sponsored by the Japanese Association of Tucson. Free parking at Tucson Botanical Gardens, 2150 N. Alvernon Way.