Thanks to his and his teams own purposeful or accidental efforts (let the reader judge,) Congressional District Six House Representative David Schweikert was found by the House Ethics Committee to have violated 11 rules/laws dealing with:
Campaign finance law.
Using campaign funds for non-campaign matters.
Assigning congressional staff to conduct campaign business.
Not being forthcoming with the committee.
Mr. Schweikert was fined $50,000 dollars and received a reprimand in a full House vote on July 31, 2020.
The reaction was swift from the Arizona Democratic Party and the four candidates looking to be the party's nominee against Schweikert this November.
 Matt Grodsky of the Arizona Democratic Party
 "Eleven rules violations will be Schweikert's lasting legacy. Arizonans in CD6 have had enough of Schweikert and his dishonesty. It's clear that they want leaders who will work for them and fight for affordable, quality health care, public education, and an economy that works for everyone. Schweikert will pay for his wrongdoing with $50,000 and his seat on election night." 
Congressional District Six Democratic Candidates
Anita Malik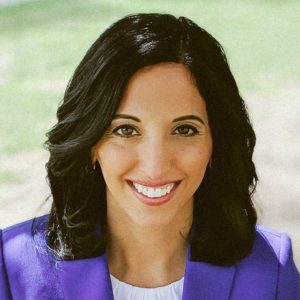 Ms. Malik released her statement, via video to her constituents. In her remarks, she said, "we have to acknowledge that he (Mr. Schweikert) has been lying to us for two and a half years and he lied to me directly in our debate in 2018."
She also said that Mr. Schweikert received nothing more than a "slap on the wrist…we need to do everything in our power to unseat him but I am also calling on him today to resign…"
Please click on the link below to watch the full statement from Ms. Malik.
Stephanie Rimmer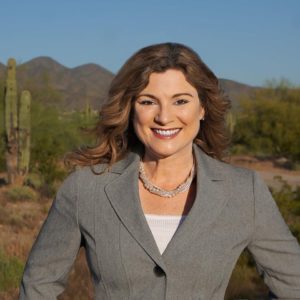 "I am disappointed that Mr. Schweikert continues to deflect responsibility and not acknowledge the seriousness of his actions in regard to the misuse of financial resources by a member of Congress. Attempting at this late juncture to pass these charges off as a simple financial error demonstrates that Mr. Schweikert is not committed to representing our district with full transparency and honesty."
 Dr. Hiral Tipirneni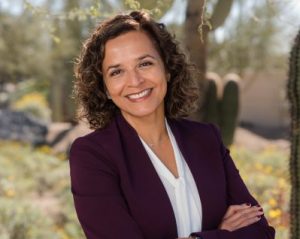 "Representative Schweikert has violated his oath, abused his power, lied and misled, and betrayed the public trust with his admission of breaking federal law and ethics rules. In using his taxpayer-funded Congressional office in service of himself instead of our district, he has put his own interests above those of his constituent's time and time again. I'm not a career politician. As a former emergency room physician and cancer research advocate, I've always put the interests of people & their families first, and I will do the same in Congress"
 Karl Gentles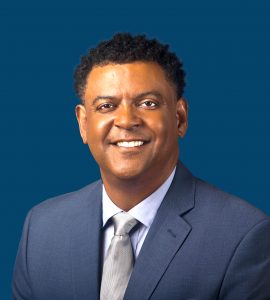 "The congressman is either unethical, sloppy, incompetent, or all three. Hiding over $500,000 is not a 'bookkeeping dispute'. The people of Congressional District 6 deserve someone who will put the people's interests ahead of their own self-interest. From day one, we've talked about shaking up the culture of corruption that is of, by and for the special interests, instead of being of, by and for the people."
 "He hid expenditures, hid contributions, and hid loans. No matter the case, we need a more principled, focused, and ethical member of congress. That's why this election is so important, and why I'm running. I'm for the people, Schweikert is for special interests."
 "We need a member of Congress putting principles over politics and political agendas. Voters will evaluate this and see his behavior, self-dealing, and corruption as '3 strikes and you're out.'"
Mr. Schweikerts ethic's difficulties, poor fundraising, and the changing demographics of Congressional District Six had already made this House seat a prime potential pickup opportunity for the Democrats.
Fortunately, Democrats have four qualified candidates to choose from in this Tuesday's August 4 Primary in finding an able replacement for Mr. Schweikert in January 2021.
Please remember that the August 4 primary is five days from now and the November 3 general election is 95.
Please remember:
Primary Election Day is on August 4, 2020, and General Election Day is on November 3. 2020. Please see the below graphic for all-important voting dates. 
Please check your voter registration at vote.
Register/sign up for the Permanent Early Voting List (PEVL) in Arizona or any state that allows early or absentee balloting and mail. Arizona residents can sign up at vote. 
Arizona residents, mail your General Election ballot by October 28, 2020, for the November 3, 2020 election. With recent issues with the Post Office, you should consider mailing them out by October 23, 2020. 
Check-in with the Secretary of State's office where you live to verify your mail-in ballot was received, processed, verified, and counted.
Know the voter ID requirements in your state.
If you can, support Clean Election Candidates with a small contribution.
Also, please remember to stay informed on all the candidates and vote for all the offices on the ballot.
Also, remember to research all the ballot initiatives, sign to get them on the ballot if you support the measure, and vote on them as well.