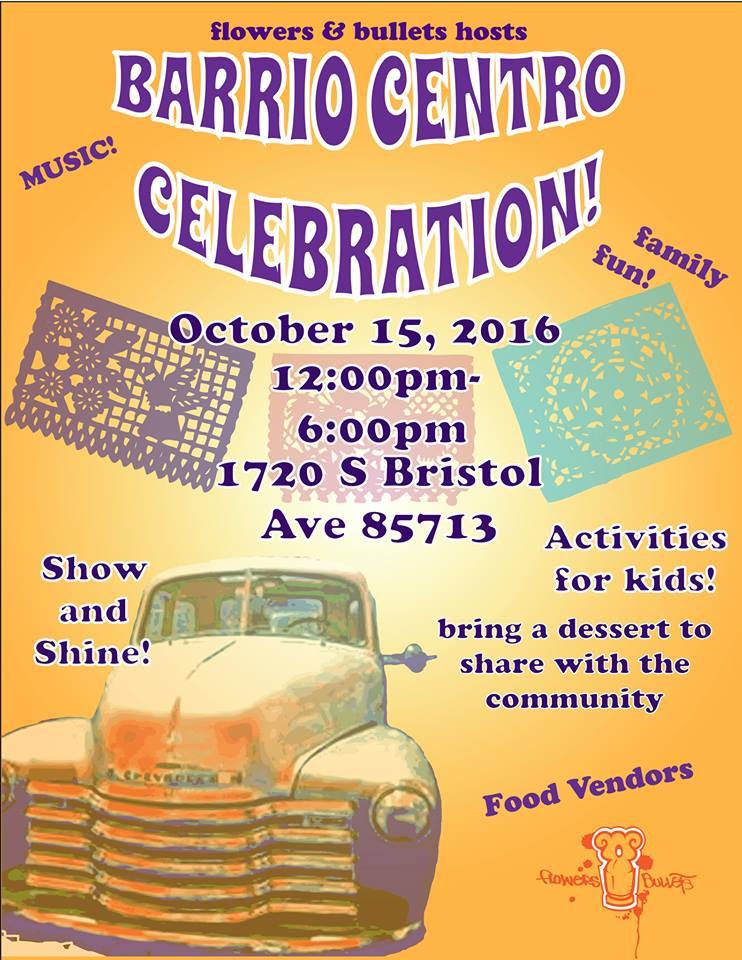 "This is the Flowers & Bullets Barrio Centro Celebration!!!
The purpose of the fiesta is to once a year host a fall gathering for our neighbors and friends where they can meet and enjoy each others company in a informal relaxed family friendly environment. The fiesta includes kid games, food, music, small car show, and information tables to educate our community.
Last year we had great turn-out with about 75-100 people in attendence in & out all day. The fiesta is free and open to the public, specifically the Barrio Centro communities.
We feel community gatherings like this are a nessesity in neighborhoods like Barrio Centro to ensure family involvement and community development."
And if you don't know where Barrio Centro is, here's the Ward 5 map:
https://www.tucsonaz.gov/files/pdsd/Ward5new.pdf.  Barrio Centro neighborhood is south of E. 22nd Street between Tucson Blvd. and Country Club, with the south border being Aviation Hwy.  This celebration will be at the Bristol Park on the southend, 1720 S. Bristol Avenue.