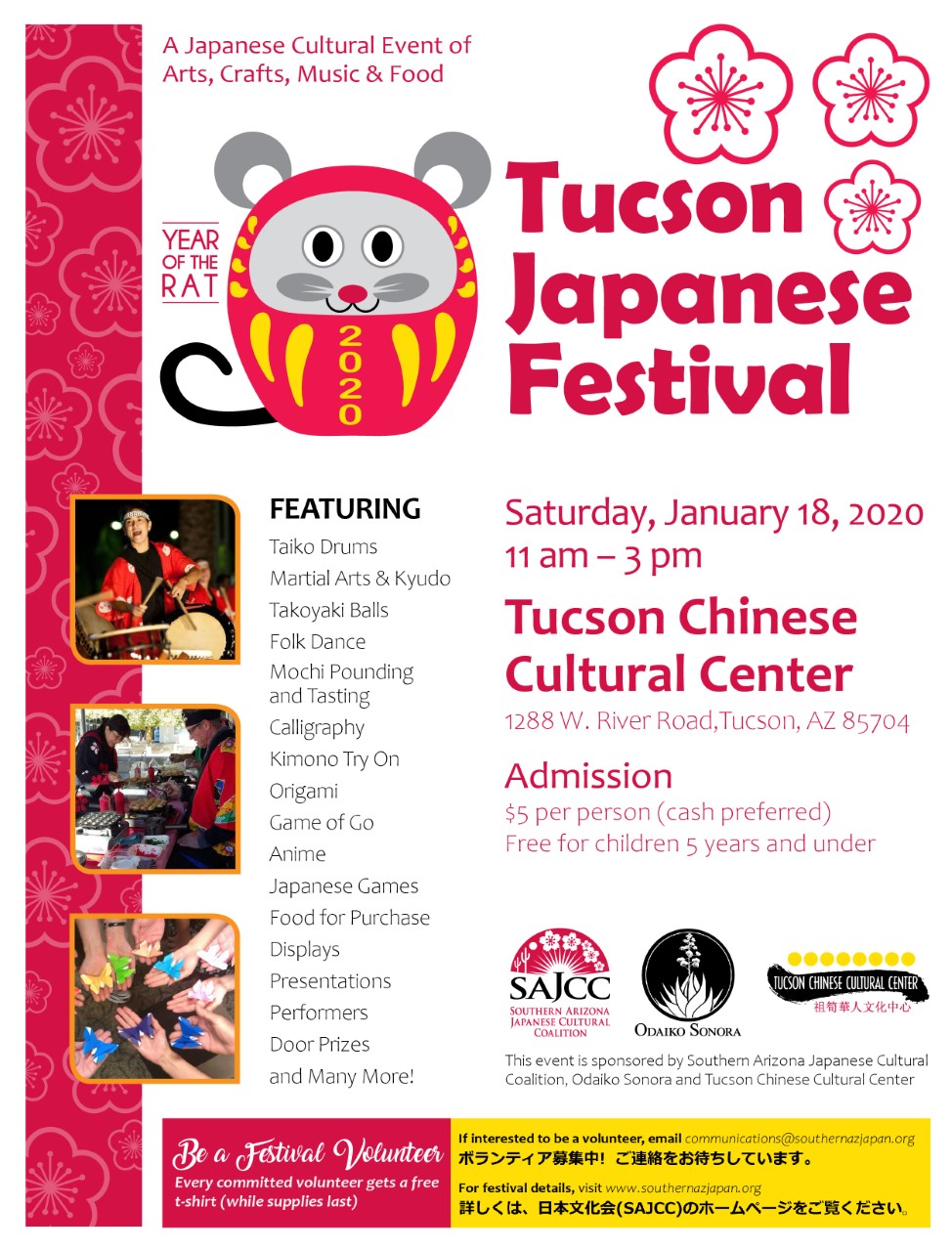 Our Southern Arizona Japanese Cultural Coalition (of which I am the website Editor) is sponsoring our 7th New Year's celebration on Jan. 18, 2020 at the Tucson Chinese Cultural Center (2nd year there). We first started our event in Jan. 2014 as a Tucson Mochitsuki (mochi pounding from rice) at the Yume Japanese Gardens of Tucson, then moved to Odaiko Sonora's warehouse, Rhythm Industry Performance Center, followed by 3 years at PCC Downtown. It was re-named Tucson Japanese Festival (TJF) as it became more than a mochi pounding activity, including martial arts, dance performances, children's games, delicious food vendors. In 2019 the TJF moved to the Tucson Chinese Cultural Center and will be there again in 2020.
So enjoy another festival to learn about Japanese culture, and experience delicious food (for sale), activities including the tea ceremony and origami folding, as well as to learn about the history of rice (and mochi pounding), experience expert martial artist demonstrations, and more.  Year of the Rat t-shirts (limited run of 100) will be sold for $20, cash preferred.
Performance schedule included below.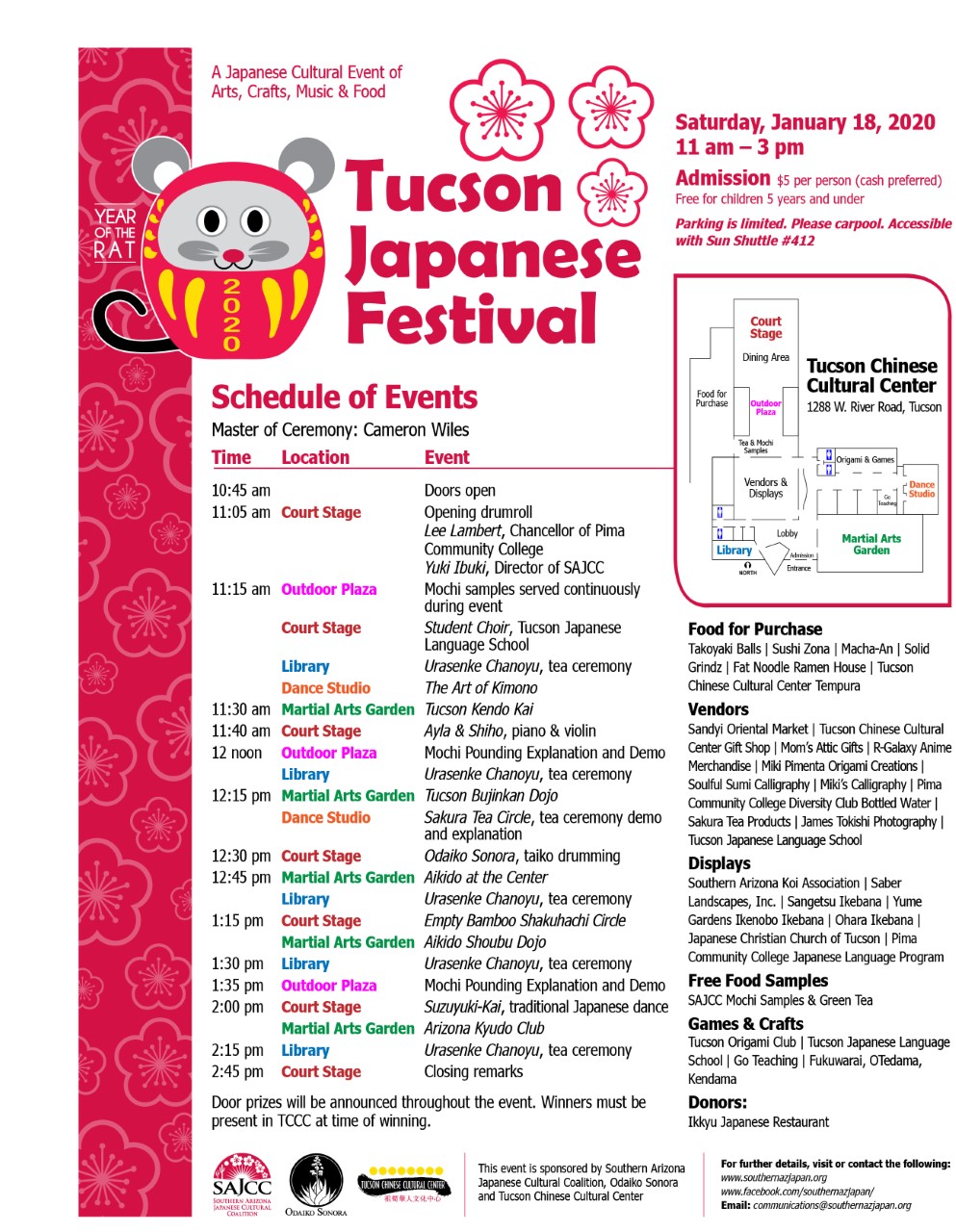 $5 adults, children 5 years and under FREE.
Updates will be on our FB page: www.facebook.com/southernazjapan/.
Parking is limited, so please carpool, or take Sun Shuttle #412 along W. River Rd. (The Chinese center is east of the intersection of W. River Rd. and N. La Canada Dr., north side).
As for the Year of the Rat, the rat is the first animal of the Asian Zodiac, having won the race set up by the Emperor. Read more online, to learn about the sneaky rat and how it won the race, ahead of the other 11 animals, designating 12 year cycles in the zodiac.
I've been the Editor of our SAJCC website for 7 years, so most info there: www.southernazjapan.org.