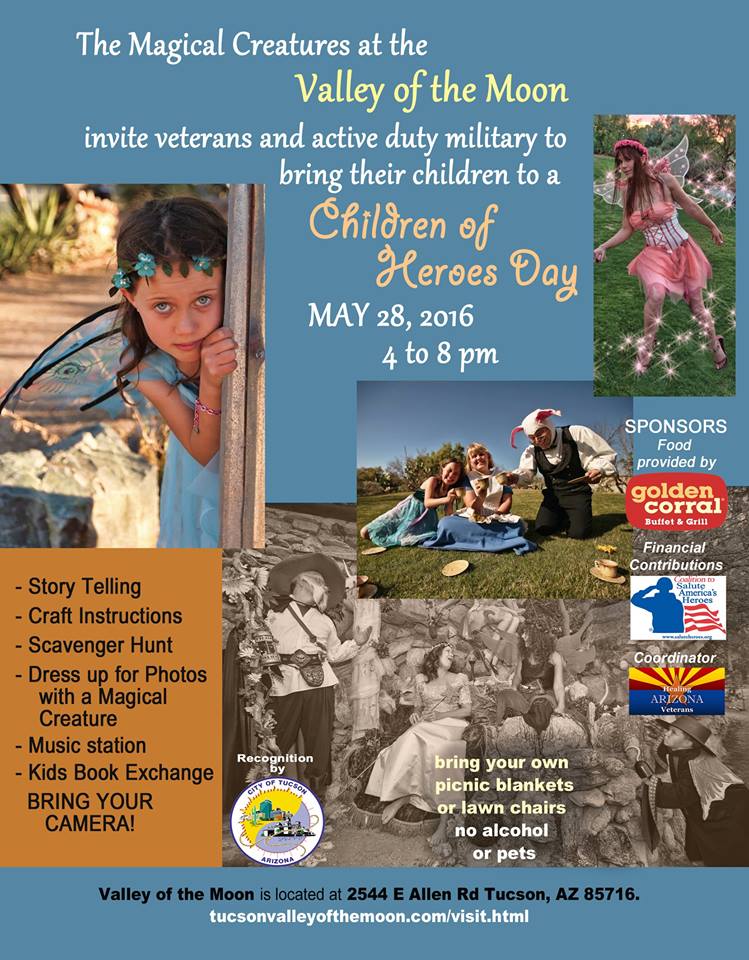 "Join the Coalition for Children of Heroes Day at the Valley of the Moon in Tucson, Arizona on Saturday, May 28th. 

A free family day event sponsored by the Coalition for all veterans, active duty military and their children, Valley of the Moon is an enchanted storybook land and the heart of magic in Tucson. This unique area was built by George Phar Legler in the 1920s for the purpose of appealing to the magical imagination of children and of bringing mental and spiritual healing to visitors of all ages.

http://www.tucsonvalleyofthemoon.com/". Valley of the Moon is located at 2544 E. Ellen Rd, east of Tucson Blvd., north of Prince Rd. in Tucson.