You've probably heard the news, but just in case here it is again. The popular outdoor film series Cinema La Placita will no longer be at La Placita Village starting June 9.  Founder Erika O'Dowd has decided to move the series over up north on Church Ave. to the now empty, historic Pima County Courthouse, 115 N. Church Ave. That courthouse was built in 1928 by architect Roy Place.
"Food trucks will round out the evening experience for movie goers at the new location. Alcohol is not permitted in the Pima County Courthouse courtyard."

The 2016 summer series for Cinema La Placita started up  again on May 5, and will continue every Thursday evening, till August 25.
Movie this week on Thurs. May 19: "Pillow Talk" starring Doris Day, Rock Hudson, Tony Randall, at the La Placita location, 110 S. Church Ave.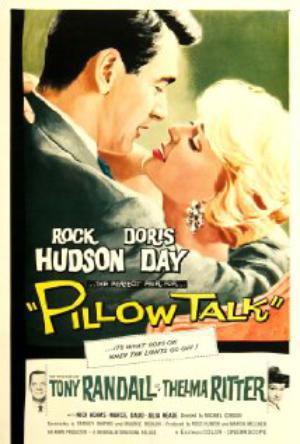 More info on the summer schedule, and what to do in case it rains: www.cinemalaplacita.com.