Cinema La Placita film series for June, 2015
Thursday evenings, 7:30/sunset
La Placita Village, 110 South Church Ave (SWC West Broadway Blvd)
http://www.cinemalaplacita.com
Showing classic movies outdoors in downtown Tucson every Thursday evening at 7:30, May through August. $3 donation per person includes popcorn!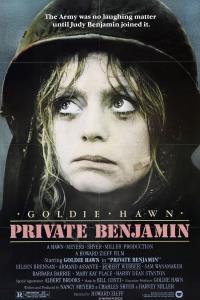 – – – – – – –
Thursday, June 4
PRIVATE BENJAMIN (1980)
rated R
Starring Goldie Hawn, Eileen Brennan, and Armand Assante
A sheltered young high society woman joins the United States Army on a whim and finds herself in a more difficult situation than she ever expected.
– – – – – – –
Thursday, June 11
A SHOT IN THE DARK (1964)
(not rated)
Starring Peter Sellers, Elke Sommer, and Herbert Lom
Directed by Blake Edwards
When a widow's husband gets murdered in cold blood, Inspector Clouseau is back on the job leaving Maria, the widow to be the suspect. However, Clouseau struggles the overwhelming evidence as the true suspect is still out there.
– – – – – – –
Thursday, June 18
KING KONG (1933)
(not rated)
Starring Fay Wray and Robert Armstrong
A film crew goes to a tropical island for an exotic location shoot and discovers a colossal giant gorilla who takes a shine to their female blonde star.
– – – – – – –
Thursday, June 25
DR. STRANGELOVE (1964)
rated PG
Starring Peter Sellers, George C. Scott, and Sterling Hayden
Directed by Stanley Kubrick
An insane general triggers a path to nuclear holocaust that a war room full of politicians and generals frantically try to stop.
– – – – – – –
Saturday, June 13 at 7:30pm
LOONEY TUNES
Starring Mel Blanc
Various classic cartoons.
Part of 2nd Saturdays Downtown, this film will be shown at the
Historic Train Depot at 414 North Toole Ave. 2nd Saturdays movies are free!