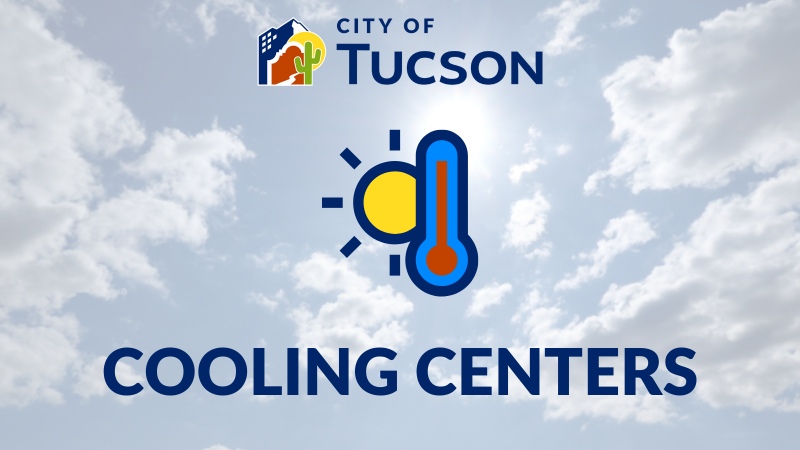 "When temperatures reach 110 degrees, the City of Tucson will open six cooling center locations, one in each Ward. The centers will be open from noon-6 p.m.
These locations will be open on any day when temperatures are expected to reach 110 degrees.
Donna Liggins Center, 2160 N. 6th Ave, Tucson, AZ 85705
El Pueblo Center, 101 W. Irvington Road, Tucson, AZ 85714
El Rio Center, 1390 W. Speedway Blvd, Tucson, AZ 85745
Morris K. Udall Center, 7200 E. Tanque Verde Road, Tucson, AZ 85715
Randolph Center, 200 S. Alvernon Way, Tucson, AZ 85711
William M. Clements Center, 8155 E. Poinciana Drive, Tucson, AZ 85730
Additionally, the Tucson Pima Collaboration to End Homelessness (TPCH) has compiled a list of additional cooling stations and locations (see links below) for water and supplies."
TPCH cooling stations map
TPCH cooling stations flier——
Carolyn's note: Well, the Heat has arrived in the Southwest Desert of Tucson for 2022. It's 101 degrees right now, and rising. Stay cool at these Cooling Centers when the temperature hits 110 degrees F. Watch that thermometer outside. I remember the hot hot hot summer of 2020 when the covid pandemic came to town, and people were afraid to go to indoor facilities to meet up with other people. But most folks are now vaccinated in 2022, so these Cooling Centers may be utilized.