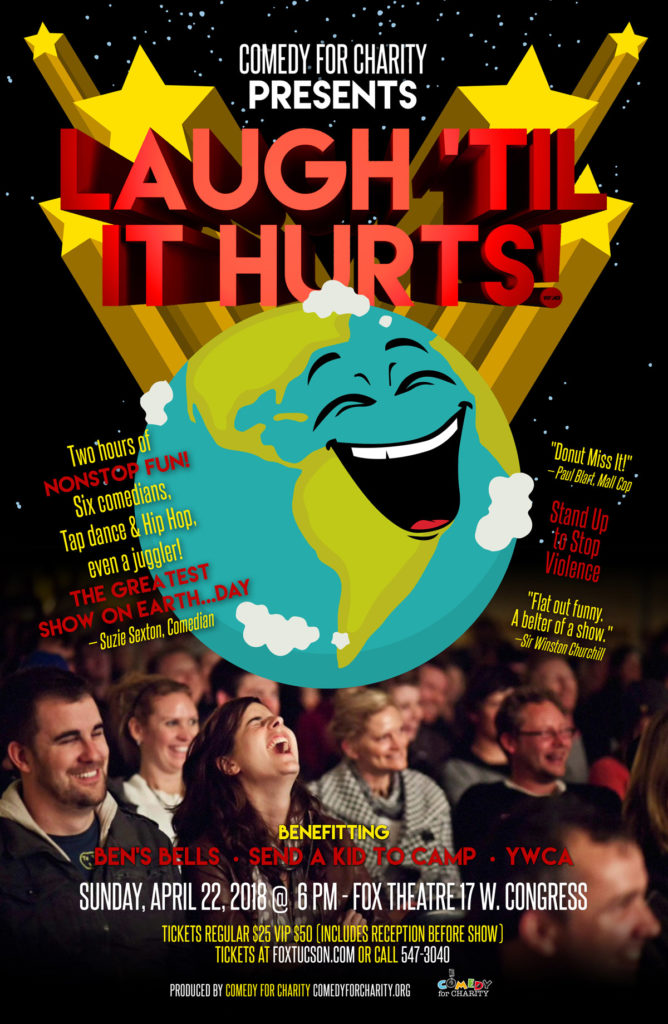 "Comedy for Charity is proud to presentLaugh 'til It Hurts, a two hour event of nonstop entertainment featuring seven comedians, two dance troupes, and even a juggler. The event will be on Sunday, April 22, 2018 from 6:00 pm – 8:00 pm at The Fox Theatre.
This special one night event will raise money for violence awareness and prevention.
"This show will be hilarious, and it's all for a wonderful cause—to make our community a safer place. The mission is to raise a lot of money to help prevent violence and to spread awareness about the problem of violence. We want people to 'give 'til it hurts," shared Suzie Sexton, executive director of Comedy for Charity.
We are also delighted that Mayor Johnathan Rothschild, Liane Hernandez and Alba Jamarillo are Honorary Chairs of the event.
Laugh 'til It Hurts features headliner Jason Love from Thousand Oaks, CA. Love is one of today's best clean comedians and has appeared on HBO, Comedy Central, America's Got Talent and over 20 national broadcasts. He engages the audience, plays music and is a favorite presenter for companies like Google, Chevron, Farmers and Costco.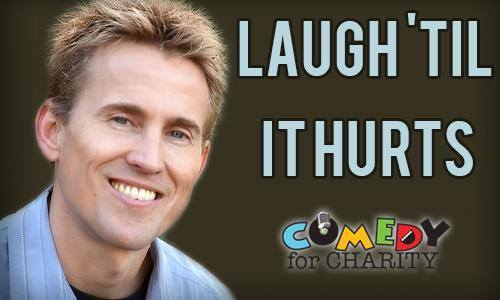 Local celebrity David Fitzsimmons will be the emcee for the evening. Additional talent includes feature comedian Henry Barajas, a Tucson favorite who now resides in Los Angeles; Nancy Stanley, creator of The Estrogen Hour; Elliot Glicksman, attorney and comedian; Linda Ray, writer and comedian; Suzie Sexton, comedian and event producer; a dance performance by senior tap group The Rodeo City Wreckettes; Hip Hop; and a juggler."
Purchase tickets here: https://foxtucsontheatre.ticketforce.com/ordertickets.asp?p=1450
Carolyn's Note:  I've been attending this comedy show for a few years now, and for the first time I think I know all those local comedians listed above. Don't miss out and get your tickets ahead of time.  Showtime is April 22, 6 p.m.
http://www.comedyforcharity.org/laugh-til-it-hurts/