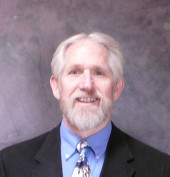 The Phoenix New Times revealed today that a noted creationist from the Arizona Origin Science Association (Joseph Kezele) was retained by soon to be former Superintendent of Public Education Diane Douglas to help revise the new Arizona K-12 Science Standards.
This country has a separation of church and state. While the development of religions and belief systems is an integral part of history and cultural geography courses in our public schools, colleges, and universities, the strict consideration of nonscientific origins of life on Earth, climate change, and the beginnings of our universe has no place in public educational institutions.
Creationists and other sectarian authorities have no place in the creation or revision of public school science or social studies standards. They can do whatever they want in their own private schools or religious organizations but they need to stay away from public schools.
Arizona Citizens should watch PBS Horizon this evening and see the exchange between Superintendent of Public Instruction Democratic Nominee Kathy Hoffman and Republican candidate Frank Riggs and see how they would administer our state's public schools.
https://www.phoenixnewtimes.com/news/creationist-helped-review-arizona-evolution-curriculum-10820376
Evolution, Climate Change, and The Big Bang Theory to be Eliminated From Arizona K-12