There are 7 candidates seeking 3 seats on the TUSD Governing Bd. Incumbents Mark Stegeman (2 terms), Kristel Foster (1 term), Cam Juarez (1 term) are seeking re-election, being challenged by 4 others: Betts Putnam-Hidalgo (her 3rd bid for a seat on this board), Lori Riegel, Brett Rustand, Rachael Sedgwick.
Who they are: https://blogforarizona.net/whos-running-for-tusd-governing-board-in-2016/
Recently TUSD Kids First endorsed incumbent Stegeman, Putnam-Hidalgo, Rustand. See attachment below.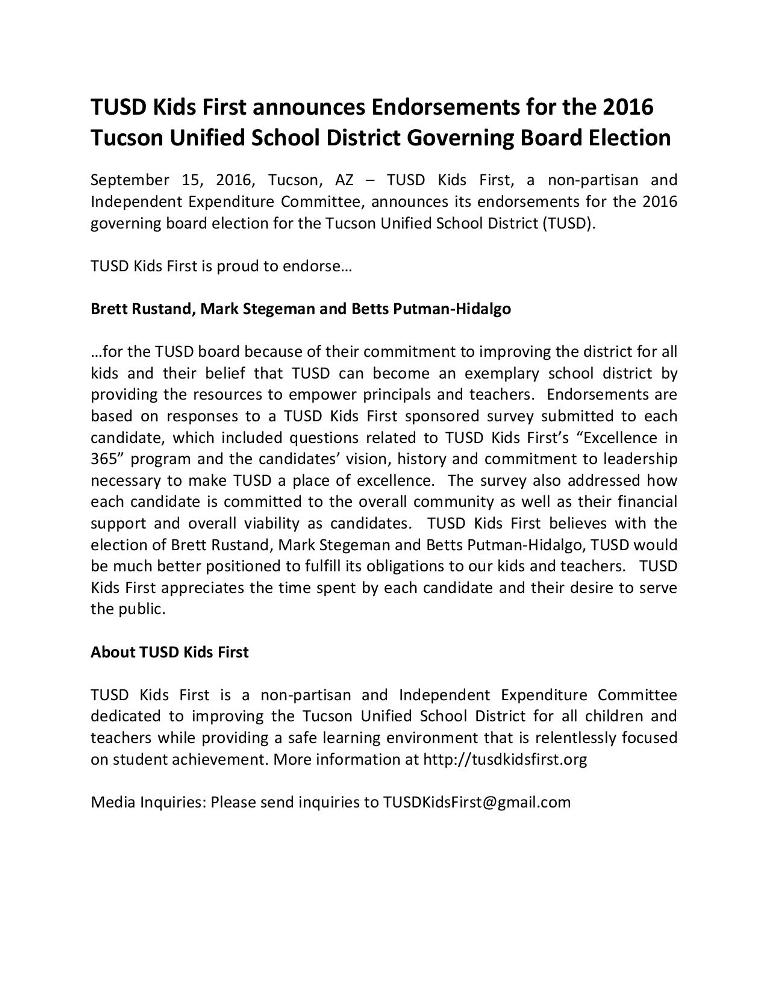 Previously, the teachers' union Tucson Education Association endorsed 2 the 3 incumbents, Kristel Foster and Cam Juarez. More info:  https://tucsonea.org.
3rd TUSD candidate's forum coming up on September 29 at YWCA of Southern Arizona, co-sponsored by League of Women Voters of Greater Tucson. See our Calendar for details, event flyer below.  Stay tuned for info on fourth candidate's forum in October, out east.  UPDATE: Oct. 4, 6:30 p.m. at Palo Verde HS, 1302 S. Avenida Vega,  hosted by Dietz Neighborhood Assn.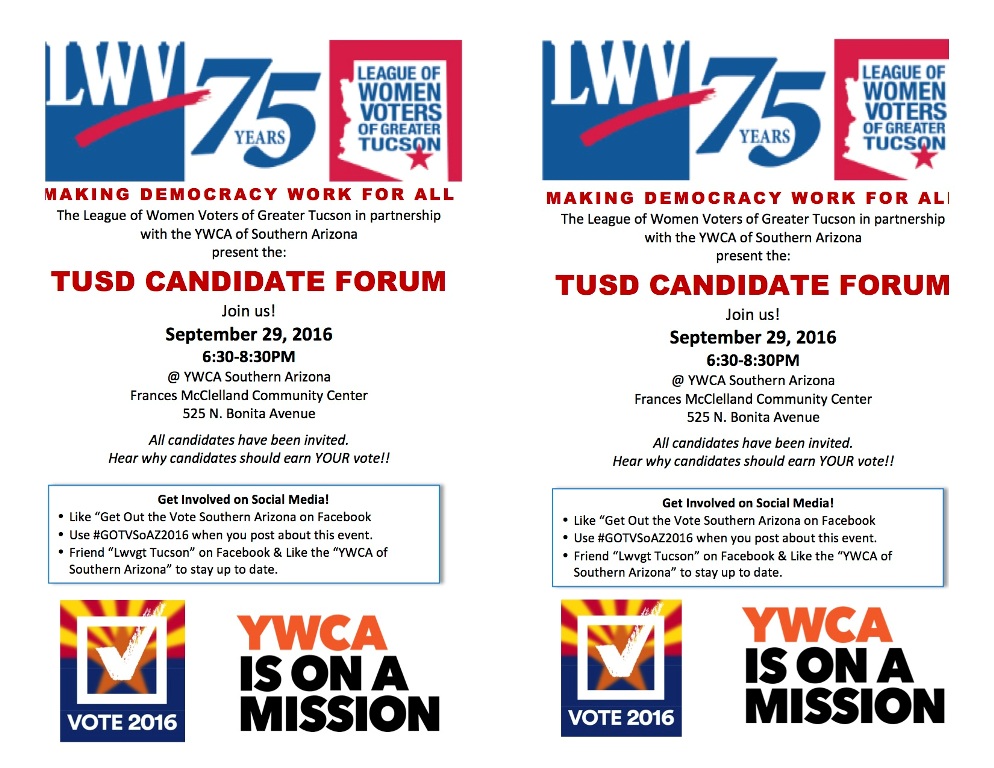 Vote wisely on or before Nov. 8, 2016.