With new strains of the Coronavirus on the rise in China and the United Kingdom, Democrats and Republicans in the United States Senate have finally been able to come to terms on a ten billion dollar package to fund new COVID 19 spending which will result in the purchase of vaccines, tests, and therapeutic drugs.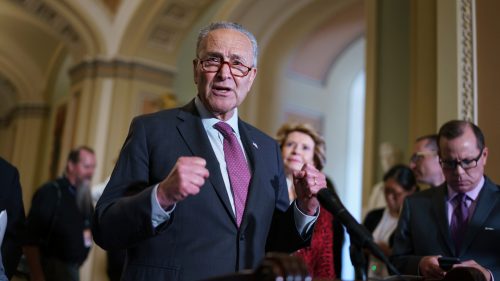 Senate Majority Leader Chuck Schumer, in reporting by NPR, announced the deal after negotiations with Republicans led by Senator Mitt Romney.
The New York Senator stated:
"This $10 billion COVID package will give the federal government — and our citizens — the tools we need to continue our economic recovery, keep schools open and keep American families safe."
The funding will be paid for with mostly unspent COVID 19 relief funds including monies originally directed to help the aerospace industry and performance locations.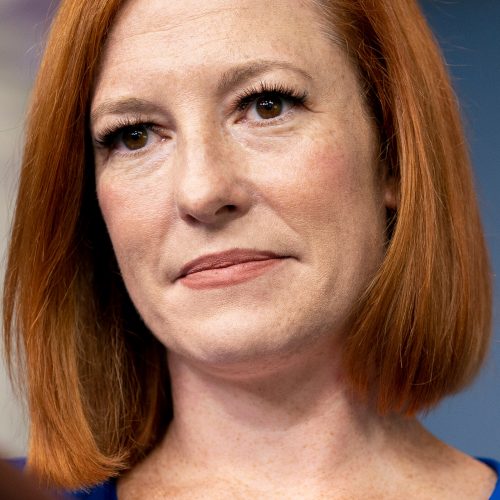 White House Press Secretary Jenn Psaki complimented the Senate for their bipartisan efforts but cautioned that more funding will eventually be needed.
The Biden/Harris Administration had asked for $22.5 billion in new COVID 19 funding with some of those appropriations slated for the governments international Coronavirus efforts.
The current bipartisan agreement is less than half the original White House request and has no allotments for international COVID aid.
In her statement, Psaki said:
"We are grateful for the Senate's work on a bipartisan plan to help meet some of the country's COVID-19 response needs.  The Administration requested $22.5 billion to continue to provide critical protections like vaccines, boosters, treatments, and tests to people here at home and for help putting shots in arms around the world. Every dollar we requested is essential and we will continue to work with Congress to get all of the funding we need. But time is of the essence.  We urge Congress to move promptly on this $10 billion package because it can begin to fund the most immediate needs, as we currently run the risk of not having some critical tools like treatments and tests starting in May and June.  We will continue to work with Congress to fund our remaining domestic needs and will work with Senators Schumer and Romney – and others — to build bipartisan support for a package to fund our global COVID-19 response.  We must continue our work to vaccinate the world both because it is the right thing to do, and also, because as it is critical to reducing the risk of new variants, which in turn is critical to the safety of the American people."
According to the NPR article, Senator Schumer has indicated that the international aid may be linked to legislation for additional funding to assist Ukraine in its war with Russia.
It is gratifying that enough Republicans were able to come to their senses and work with the Democrats on coming to terms on ten billion dollars.
However, more funding will be needed as July and August comes.
This is a classic case of taking step by step one day at a time which will be fine as long as no one suffers because of political grandstanding and gridlock.
UPDATE: Senate Republicans have blocked the start of debate on the COVID 19 bill because they want to vote on amendments including stopping the Biden/Harris Administration from rescinding Title 42 on immigration crossings across the border.
White House Press Secretary Jen Psaki issued a statement, saying:
"It is disappointing that Senate Republicans voted down consideration of a much-needed bill to purchase vaccines, boosters, and life-saving treatments for the American people. As we have repeatedly said, there are consequences for Congress failing to fund our COVID Response. The program that reimbursed doctors, pharmacists and other providers for vaccinating the uninsured had to end today due to a lack of funds. America's supply of monoclonal antibodies that are effective at keeping people out of the hospital will run out as soon as late May. Our test manufacturing capacity will begin ramping down at the end of June. Today's Senate vote is a step backward for our ability to respond to this virus. We will continue to work with the House and Senate to move this vital legislation forward."
Talk about a surprising step backward.