First, the good news today. FCC approves strict rules on Web providers: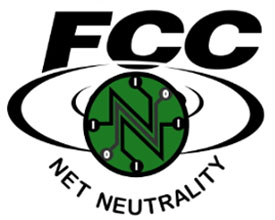 The Federal Communications Commission approved strict new rules for Internet providers Thursday in a historic vote that represents the government's most aggressive attempt to make sure the Web remains a level playing field.
The rules would dramatically expand the agency's oversight of the country's high-speed broadband providers, regulating them like a public utility. They were adopted by a 3-to-2 margin with the commission's Republican members voting against them.
Under the rules, it will be illegal for companies such as Verizon or Cox Communications to slow down streaming videos, games and other online content traveling over their networks. They also will be prohibited from establishing "fast lanes" that speed up access to Web sites that pay an extra fee. And in an unprecedented move, the FCC could apply the rules to wireless carriers, such as T-Mobile and Sprint, in a nod to the rapid rise of smartphones and the mobile Internet.
"This is no more a plan to regulate the Internet than the First Amendment is a plan to regulate free speech," said FCC Chairman Tom Wheeler. "They both stand for the same concept: openness, expression and an absence of gatekeepers telling them what they can do, where they can go and what they can think."
* * *
It is also a significant victory for consumer advocates, grass-roots organizers, Internet companies and Democrats, all of whom spent months pressing for what President Obama called "the strongest possible rules" on net neutrality.
President Obama sent a thank-you note to the millions of people who urged the FCC to write tough rules. Obama's thank you note to net neutrality supporters .
… and now the bad news. Internet providers said that they are likely to challenge the rules in court, and their servile Tea-Publican lickspitter servants in Congress slammed the rules as a government takeover of the Internet and vowed to overturn them. House Republicans call for vote to block net neutrality rules:
A group of 21 House Republicans on Thursday urged leadership to take up a resolution that would block the Federal Communications Commission's new net neutrality regulations.
The group, led by Judiciary Committee Chairman Bob Goodlatte (R-Va.), also called on FCC Chairman Tom Wheeler to testify before the panel on March 17.
* * *
The group of Judiciary Committee members is urging GOP leaders to take up a disapproval resolution under the Congressional Review Act, which gives Congress expedited authority to stop federal regulations after they are issued.
President Obama would most likely veto the resolution even if it was approved by both chambers.
 In another consumer victory at the FCC action, FCC ruled against state limits on city-run Internet:
For years, cities around the country have been trying to build their own, local competitors to Verizon, Charter and other major Internet providers. Such government-run Internet service would be faster and cheaper than private alternatives, they argued. But in roughly 20 states, those efforts have been stymied by state laws.
Now, the nation's top telecom regulators want to change that. On Thursday, the Federal Communications Commissions voted 3-2 to override laws preventing Chattanooga, Tenn., and Wilson, N.C. from expanding the high-speed Internet service the cities already offer to some residents.
The vote could embolden other cities that feel they have been underserved by traditional Internet providers, potentially undermining years of lobbying by the telecommunications industry.
* * *
Last year, Chattanooga and Wilson asked the FCC to intervene on their behalf, citing numerous state restrictions on the expansion of broadband service.
Chattanooga, for example, cannot build its broadband networks anywhere it does not already provide electricity. "What we're looking at here in Tennessee are people who are literally a tenth of a mile off of our system who have no Internet access," said Harold DePriest, the chief executive of Chattanooga's city-owned power utility, EPB.
The FCC's intervention in Wilson, N.C. is even more dramatic, overturning a range of state laws that the city says artificially limits competition.
One provision in North Carolina law bars cities from charging prices that are lower than the private incumbents'. Another requires municipalities to gain public support for a city-run service through a special referendum before borrowing money to fund such efforts. A third effectively prohibits cities from building in "unserved areas," according to Wilson's petition.
Taken together, these restrictions make it difficult for new providers to compete with established Internet providers, FCC officials have said.
"The bottom line of these matters is that some states have created thickets of red tape designed to limit competition," said FCC Chairman Tom Wheeler.  "When local leaders have their hands tied by bureaucratic state red tape, local businesses and residents are the ones who suffer the consequences."
Cities advocating for more leeway to offer Internet service say they are trying to address a lingering problem: Consumers don't have enough choices.
More than half of Americans have only one choice of Internet provider at speeds of 25 megabits per second — the basic threshold for high-speed Internet under a new definition approved by the FCC last month.
Internet providers are expected to challenge the FCC's ruling in court, arguing that the agency lacks the authority to come between a state and the cities under its jurisdiction.
Yes, because they have a monopoly in most cities, and they must maintain their monopoly at all costs to maintain their profitability.