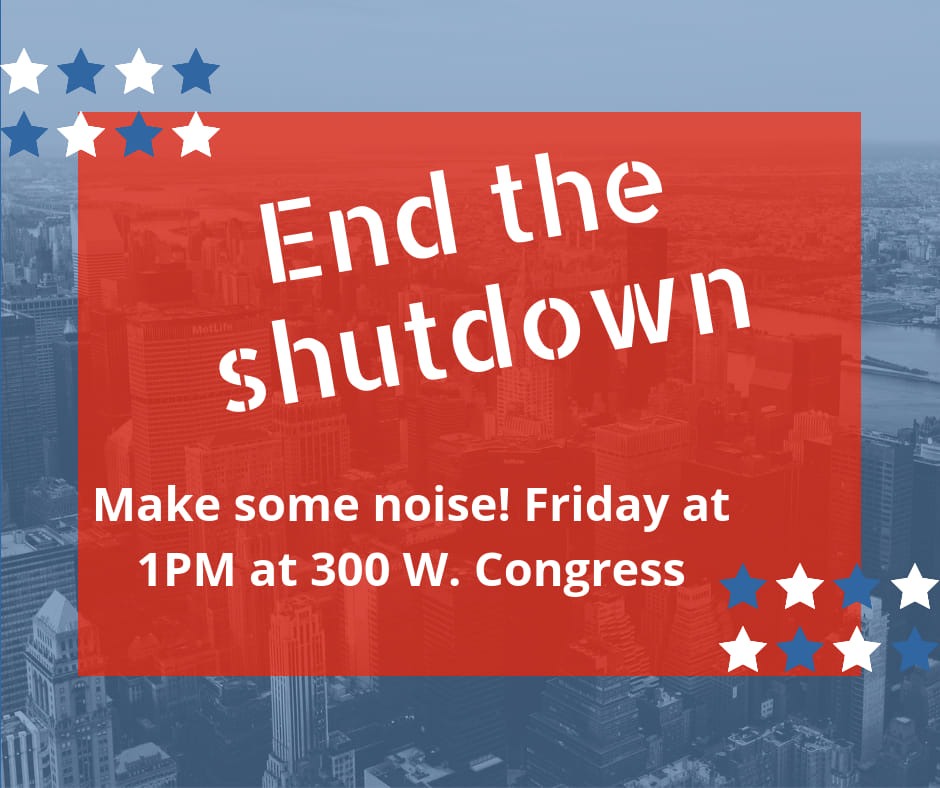 Friday Jan. 25, 1 to 2 p.m.
US Federal Bldg., 300 W. Congress St., Tucson
Hosted by Southern Arizona Furloughed Feds Connection, Pima Area Labor Federation, Justice Alliance: Indivisible Southern Arizona
"The Government Shutdown is in its 32nd day. On Friday, January 25, most impacted workers will see a second payday come and go without a paycheck. To help draw attention to this crisis for 800,000 federal employees and countless more federal contracts join us in rallying to tell the President and Congress to reopen the government. Bring signs and bull horns. We need to make some NOISE!!!"
Support volunteer citizen journalism at the Blog for Arizona with a donation today. Your PayPal contribution keeps the Blog online and sustains a free press in Arizona.