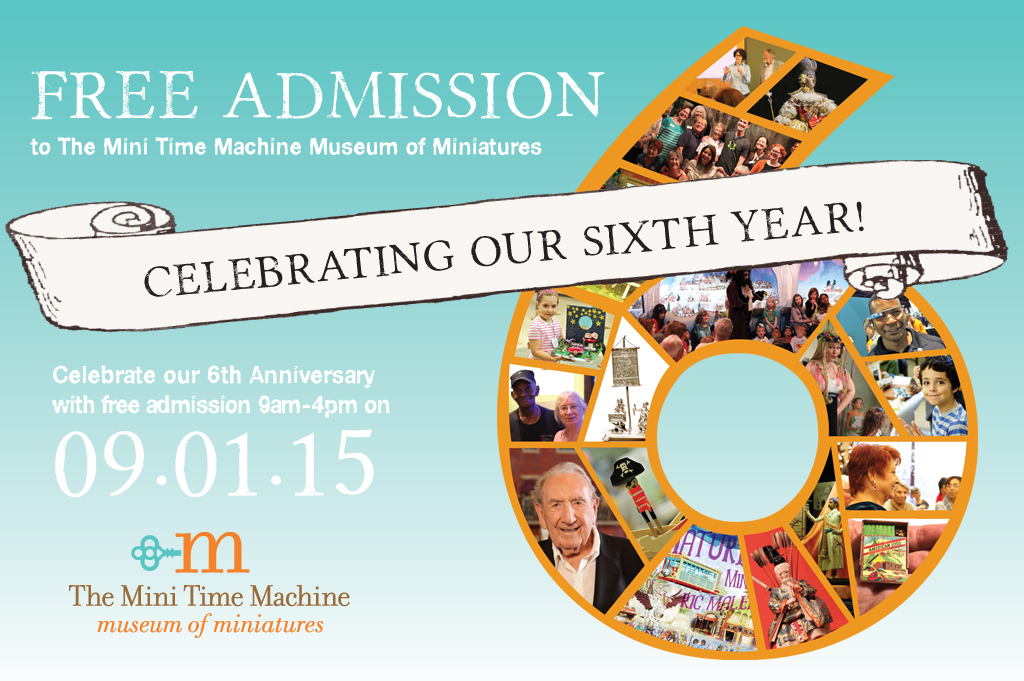 The Mini Time Machine Museum of Miniatures will celebrate its 6th anniversary by offering free admission on Tuesday, September 1, 2015 from 9am-4pm.
Visitors will be able to explore the museum on their own, use one of several printed themed gallery guides or access audio tours via their own smartphone or tablet. The museum's hands-on Art Carts will be available for exploration between 10:30am and 2:30pm. The Museum is at 4455 E. Camp Lowell Drive (west of Swan Rd.)

General admission to the museum is regularly $9.

Located in Tucson, Arizona, The Mini Time Machine Museum of Miniatures is a nonprofit organization with a mission to preserve and advance the art of miniatures. Since opening on September 1, 2009, the museum has seen over 245,000 visitors and hosted 20 temporary exhibits in addition to its permanent collection. The museum was recently awarded an Arizona Commission on the Arts Community Investment Grant of $15,000 for the fiscal year 2016. The museum plans to allocate funds to develop Spanish language resources and to bring new exhibits to the museum. For more information about the museum, please visit www.theminitimemachine.org or call 520-881-0606. Photos available upon request.