The Future of Film in Arizona
MONDAY, MAY 21 AT 7 PM | free ADMISSION to Loft Cinema, 3233 E. Speedway Blvd. Tucson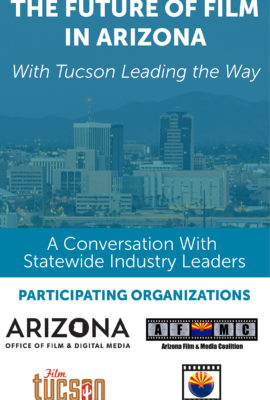 ---
Eager to know more about the Arizona film industry and its future? Interested in how you can help to grow it? Be part of the solution. Come hear what you can do to nurture, promote, and support the Future of Film in Arizona.
Panelists include Steve Brain – President, Arizona Film & Media Coalition, Shelli Hall – Director, Film Tucson at Visit Tucson, Matthew Earl Jones – Director, Arizona Office of Film & Digital Media, and Genie Joseph, Ph.D. – President, Independent Film Arizona. The conversation will be moderated by Lorna Soroko, writer, producer and former L.A.-based studio executive.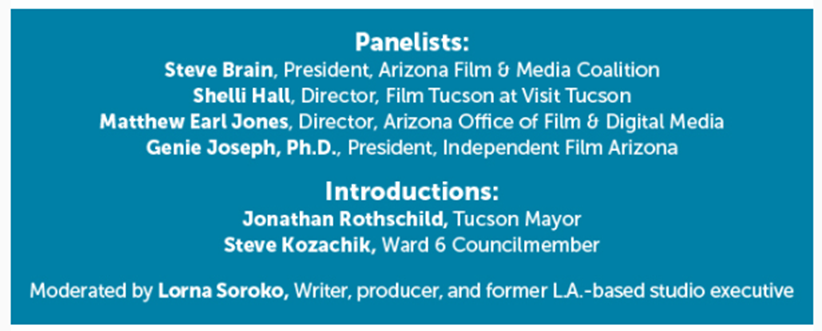 The event is free and open to the public. Seating is limited; please e-mail ngrant@visittucson.org to reserve one.
https://loftcinema.org/film/the-future-of-film-in-arizona/