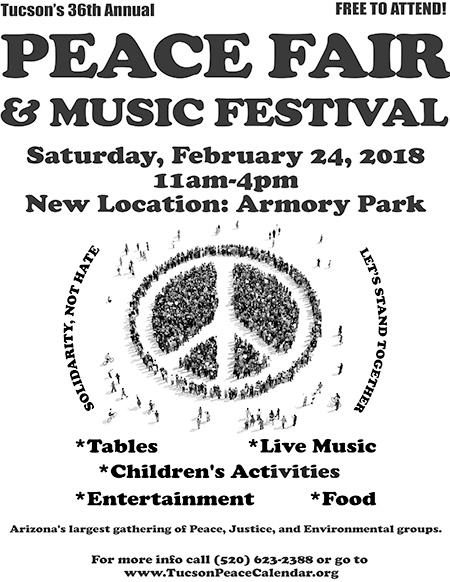 Tucson's Annual Peace Fair & Music Festival is now in its 34th year. Tentative schedule of performances:
And here's a tentative 2018 Peace Fair Music Line-Up:
11am — One Heartbeat
Noon — Tucson Raging Grannies
12:30 — Vimala
1pm — The Enchanters
2pm — Santa Pachita
3pm — Mark Holdaway & Friends
"This FREE event is Arizona's largest gathering of Peace, Justice, and Environmental groups. There will be live music, tables, food, entertainment, and children's activities."Note the new location- Armory Park downtown, 221 S. 6th Avenue, south of Broadway Blvd.