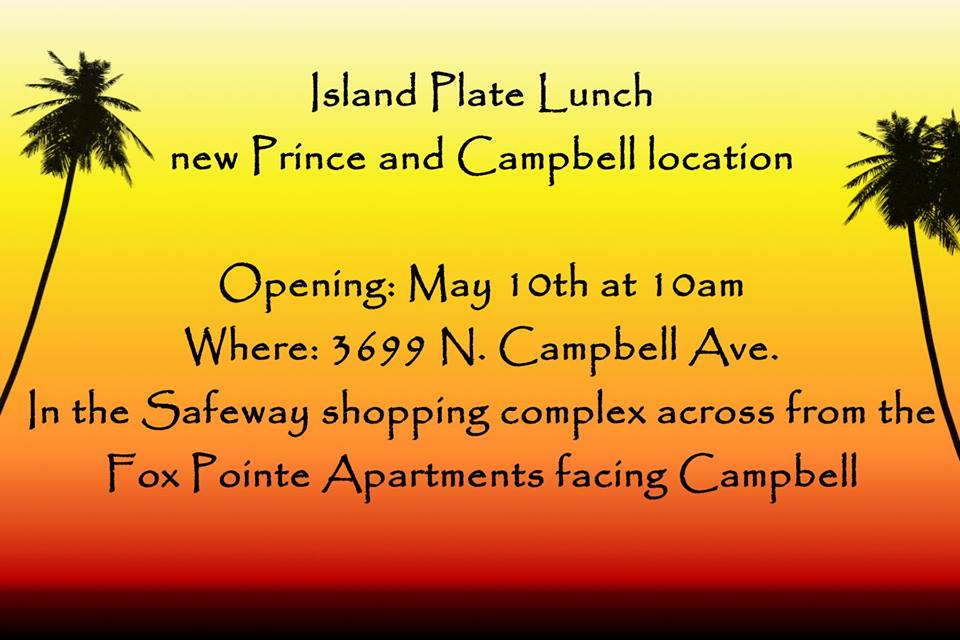 5/9/19 UPDATE:  Restaurant opening is on hold. See flyer below via FB.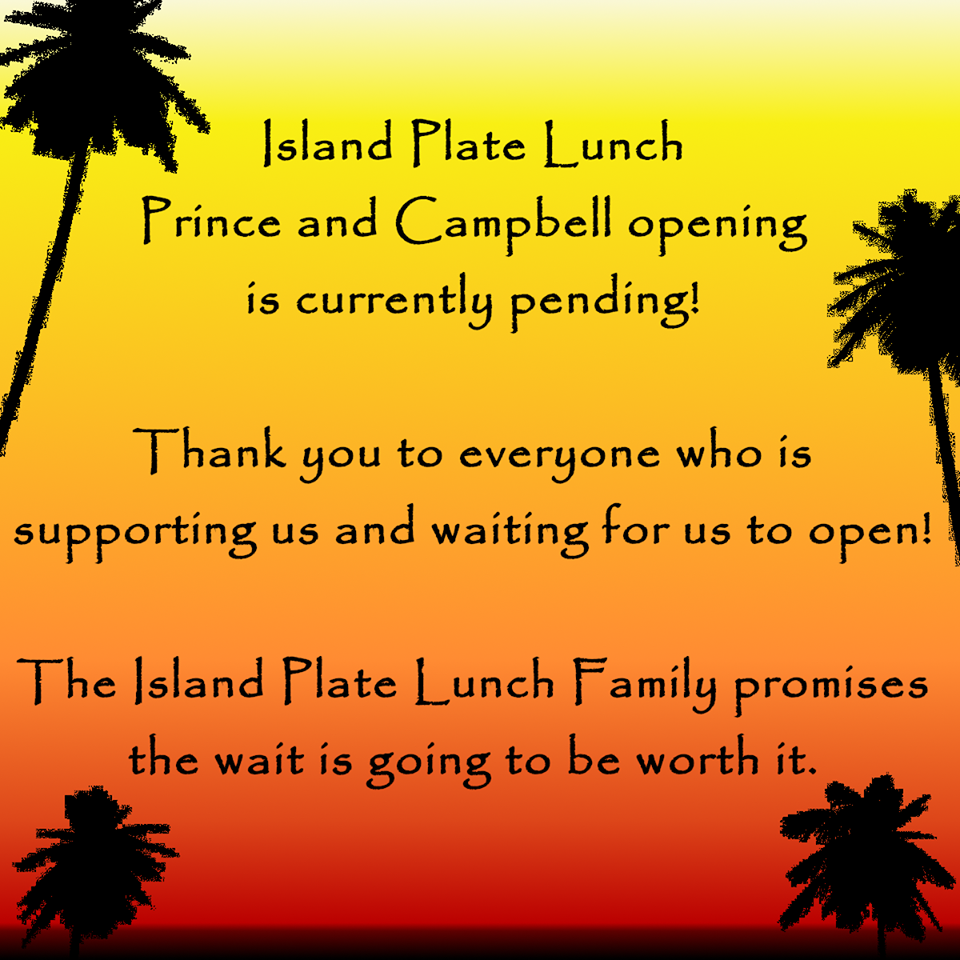 A few years ago, Island Plate Lunch opened up at 5575 E. River Rd. (suite 141, NE corner of Craycroft Rd.) and became a hit for their authentic Hawaiian food/plate lunches. If you've been to the State of Hawaii, you know what that means — two scoops rice, macaroni salad, plus the main dish of meat/fish. They even serve spam musubi, my favorite, being as I was born/raised on the Big Island of Hawaii.
Now, they're moving to a new location the NW corner of Prince/Campbell, still with their ono (delicious) food. Be there. Their FB invite below:
"A new location is opening up!
May 10, 2019
Celebration: 10am – 3pm
Where: 3699 N. Campbell Ave.
We will be doing a grand opening celebration after the university graduations. Stay tuned for that date and more info!"
https://www.facebook.com/events/1264662677023506/
Carolyn's note:  This is authentic Hawaiian food, so do drop by. The official grand opening will be later.  They closed their River/Craycroft restaurant on April 14.  I love their spam musubi and will likely show up & teach the Japanese card game of hanafuda, popular in Hawaii.  A hui hou.